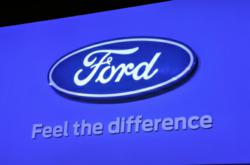 Wilmington, DE (PRWEB) October 29, 2011
Sheridan Ford Auto Group in Wilmington, DE is gearing up to receive the 2012 Ford Taurus as Car and Driver names it one of the top seven picks for best big sedans for the money. This comes as no surprise to the folks at Sheridan Ford. The Taurus has been well received in the past as the largest Ford sedan available for sale. Motor Trend stated that "it's broad stance, high sill line, slit headlamps, and technical grille give it a leopard look" which was considered handsome. The 2012 Taurus is a solid ride with a rocket-smooth V6 engine that's quick to rev with a slick interior that's modern and stylish, and it's the only car in this class to be had with AWD which you can get without cracking the $30,000 mark, according to Car and Driver. For consumers looking to purchase a new Ford Wilmington or used Ford Wilmington, Sheridan Auto Group has it covered.
The new Taurus comes available in the Limited, SEL, and SE models. It's got a spacious interior and one of the largest trunks in its class. It gets 18 mpg city and 28 mpg highway with a 3.5L engine displacement, 112.9 wheelbase, and a six-speed automatic transmission. The preliminary response to it has been enthusiastic, to say the least. The 2012 Taurus is just one of the many stylish new Fords available on the lot. The Ford Focus, Fusion, Escape and any of the F-Series pickup trucks are arriving as the end of the year approaches, along with many other models, including the Ford Expedition Wilmington. The inventory is also loaded with a wide variety of other makes and models of vehicles to choose from.
Along with the Ford name for quality and durability comes the stellar reputation of the Sheridan Ford dealership, known for great service, happy customers, and unsurpassed attention to detail by their knowledgeable and friendly sales staff who can put almost any individual looking for new or used vehicles into a great buy. Used cars Wilmington and used trucks Wilmington are plentiful at Sheridan Auto Group as well. The selection to choose from is vast. Access to inventory online is available from the comfort of home or office with the state-of-the-art website that's offered for customer interaction that's constanty being updated with new stock. This is an all-inclusive, one-stop-shop dealership with a lot to offer. It's all just a call, click or test drive away. All in all, between the great products offered and the user-friendly website along with a first-class dealership, Sheridan Ford Auto Group is the place to be.
###