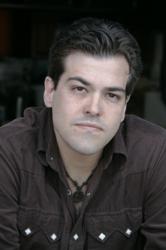 Mosquera weaves a tale of suspense through a clandestine world, crafting an engaging read that's not easily put down. Kirkus Reviews
Los Angeles, CA (PRWEB) October 31, 2011
When a person is on the road to self-destruction, an inability to remember the past does not help matters. Eric Caine, War on Terror veteran, is striving to get back control of his life following a traumatic car accident, but just when he thinks he can start anew, Eric finds himself pursued by CIA assassins in Henry Mosquera's new thriller "Sleeper's Run" (ISBN 9780615505442, Oddity Media, LLC, 2011).
Eric Caine, War on Terror veteran, finds himself wandering the streets of Miami after a car accident that leaves him robbed of his memories. Alone and suffering from PTSD, Eric is on a one-way road to self-destruction until a chance meeting in a bar presents an opportunity for him to begin anew. That opportunity is a new job that relocates him to his homeland of Venezuela. At first, things go well with his new job, but soon his life takes an ominous turn when a catastrophic event threatens the country's stability. Now Eric must escape an elite team of CIA assassins as he tries to uncover an international conspiracy in which nothing is what it seems.
Henry Mosquera has created a non-stop action thriller filled with layer after layer of conflict that keeps the book moving at breakneck speed; along the way, readers will enjoy plenty of romance, deception, intrigue, fascinating characters, and numerous international thrills. As a native of Venezuela, Mosquera does not settle for typical Latin American stereotypes but "gets it right" in terms of depicting his homeland. "Sleeper's Run" represents the international crime thriller at its finest.
In a recent interview with Reader Views, Mosquera described his desire to create a believable main character and story. "The [thriller] genre is dominated by national, ethnic-centric protagonists who have limited worldviews. These characters are usually proficient killing machines that we might fantasize about, but with whom we really can't relate. I wanted Eric to be fallible, to have a sense of humor, to experience awkwardness, fears and confusion just like the rest of us. I wanted a guy who watched the same movies or listened to the same music that readers have watched or heard….More importantly, I wanted to show a world that is a little more complex; where there are no easy answers, cozy resolutions or well-defined sides. In short, it is a world closer to the one we live in."
Reviewers are raving about "Sleeper's Run." Kirkus Reviews proclaims, "Mosquera weaves a tale of suspense through a clandestine world, crafting an engaging read that's not easily put down." A Goodreads' reviewer declares, "non-stop action from page one to the very last page." And Richard R. Blake of Reader Views, still trying to catch his breath, exclaims, "the rapid pace of the action was so intense I had to take breathers; however, I found myself quickly drawn back into the mêlée. If you like super-heroes, non-stop action, and intrigue and suspense, you are destined to become a fan of Henry Mosquera."
About the Author
Henry Mosquera is a writer and artist born and raised in Caracas, Venezuela. He attended the University of Miami, Florida, where he obtained a double major in Graphic Design and Film. As a writer, he enjoys researching his novels extensively, including gaining firsthand knowledge of some of his characters' skills. He currently resides in Los Angeles with his wife, dog, and cat. "Sleeper's Run" is his first novel.
"Sleeper's Run" (ISBN 9780615505442, Oddity Media, LLC, 2011) can be purchased through local and online bookstores. For more information, visit http://www.sleepers-run.com. Publicity contact: http://www.ReaderViews.com. Review copies available upon request.
###