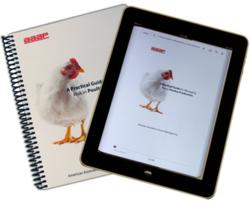 Providing content in a format readily available for consumption on these devices strengths relevancy with members and provides one more reason for maintaining membership
Madison, Wisconsin (PRWEB) October 30, 2011
Omnipress, the big ideas company for producing and distributing educational content for association meetings, conferences, training events and publications has now opened up their services to include eBook solutions for educational publications.
Steve Manicor, Vice President of Business Development states, "The growth of eBooks has exploded over the past two years, driven in large part by the aggressive pricing and distribution by eReaders and tablets. For associations, this means more members are looking to consume conference content and industry publications using these devices. Providing content in a format readily available for consumption on these devices strengths relevancy with members and provides one more reason for maintaining membership."
Omnipress' eBook solutions include converting existing files for print into a multi-channel distribution and delivery for eReaders, tablets and smartphones. Omnipress will reformat files to optimize text reflow, images, tables and equations for display on various devices. In addition, Omnipress will also discuss distribution options from a simple website to eCommerce solutions to distributing on Amazon and iTunes.
"Our eBook formatting and conversion services are structured specifically around the unique needs of associations," Manicor explains. "We understand the importance of quick turn times and the proper handling of complex content which may include charts, tables, mathematical equations and graphics. We can also advise and assist in eBook distribution to make the process as easy and cost-effective as possible."
eBook solutions will particularly benefit associations working with Omnipress already as they can quickly and easy turn content they're already producing for associations in PDF and printed materials and convert it for use on eReaders. This gives associations a single vendor to go to for producing, fulfilling and distributing their content in print, digital, online and now eBook format.
About Omnipress
Omnipress provides associations "Big Ideas" and practical solutions for their educational meeting, training and publication content.
We focus on helping you take your valuable content assets containing your industry's most exciting research, ideas and education and delivering it in ways that make the it more relevant, accessible, useful, timely – and, of course, cost effective.
We help you brainstorm ideas to transform your educational program content, course materials and publication content into valuable assets you can deliver online, in print, via mobile devices and more.
More than 900 associations consider us their hand-holding, problem-solving, big idea partner today… to help them realize the greatest possible value of their educational content tomorrow.
Conferences and Meetings
--Collecting and managing abstracts, presentations and reviews online
--Providing educational conference program content in print, flash drives, CD and online
--Creating online event-based knowledge centers, eLibraries and communities
Training
--Providing on-demand printing of training materials
--Inventory management, integration and reporting
--Customized order processing and fulfillment of materials to training events
Educational Publications
--Creating online knowledge centers for educational and resource content
--On-demand printing of educational books
--Integrated order processing and fulfillment of publications
--Providing eBook conversion solutions for educational publications
# # #