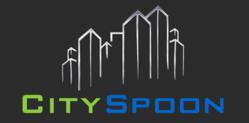 Thanks for having your giveaway, [CitySpoon]!
Las Vegas, NV (PRWEB) October 28, 2011
CitySpoon Inc. announces a new milestone in the company's social media efforts. Launched Summer 2011, @CitySpoon has exceeded 1300 followers!
CitySpoon recently announced the "1250 Follower Giveaway" with plans to reward one follower with a $25 Amazon gift card as @CitySpoon hit 1250 followers. Last week, that follower count was exceeded and, as promised, CitySpoon announced a winner.
"Thanks for having your giveaway," winner Julie Lee (@tiramisu8) said in a message to CitySpoon. "I love Vegas!"
Lee is one of hundreds of CitySpoon users who actively engages with CitySpoon on Twitter (using hash tags #Spoon, #Spooners, and #Spooning) and visits CitySpoon.com to find the hottest deals and events in CitySpoon cities. Lee will also be featured in CitySpoon.com's "Winners" section.
The latest Twitter giveaway is one of several promotional campaigns run by CitySpoon and comes on the heels of an exclusive Facebook giveaway in August. "The Great Spoon Giveaway" also continues, rewarding registered CitySpoon.com users with gift cards valuing up to $100. In additional to prizes, all winners are featured on the site's "Winners" section.
CitySpoon sends daily updates on Twitter, Facebook, and the company's official blog, "The Spoon Theory," interacting with users and announcing the newest deals and events in CitySpoon cities. Current offerings include savings on national brands including Windex, Glade, and Kraft.
For more about CitySpoon promotions, please visit CitySpoon.com and forward all media requests.
About CitySpoon:
CitySpoon, launched in Summer 2011, serves as a local guide for living bigger, better, and smarter by providing in-the-know recommendations, candid user reviews and expert advice for businesses and events in CitySpoon community.
CitySpoon was created as a multi-platform resource for people to save money and help businesses grow. The site offers discounts on national products consumers already know and love while providing local businesses with an affordable avenue to market their current promotions.
CitySpoon members are enthusiastic about life and the driving force behind the company. Together with a private network of local and national businesses, CitySpoon offers fun, affordable experiences. CitySpoon keeps "Spooners" connected to the most popular and unique places and products.
For more information please visit http://cityspoon.com.
Follow CitySpoon on Twitter: @CitySpoon
"Like" CitySpoon on Facebook: facebook.com/cityspoon
# # #