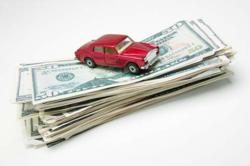 We've made huge improvements since our initial beta release based on driver feedback and we're extremely confident in our ability to really save people some serious money
Bethesda, MD (PRWEB) October 31, 2011
QuoteDash.com is proud to announce the launch of its car insurance comparison shopping engine. Quote Dash uses propriety technologies to optimize driver's information and delivery qualified, low cost auto insurance quotes to individual drivers across the nation.
Originally founded in early 2011, QuoteDash.com has remained committed to one goal - enabling drivers to save on car insurance. Quote Dash has developed technologies that allow current drivers to create (at no cost) an online personalized profile. Insurance companies can use this profile information to determine their ability to offer cheap car insurance and quote accordingly. Drivers are able to receive quotes from multiple insurers that they are pre-qualified for, allowing them to quickly determine which policy best suits their needs. Whether it be based on the lowest price or specifics of coverage.
"We extremely proud to release the final launch of our comparison engine. We've made huge improvements since our initial beta release based on driver feedback and we're extremely confident in our ability to really save people some serious money, in the an easy and almost effortless manner." stated a QuoteDash.com representative.
"We look forward to our future growth and extended reach with our continued commitment to providing drivers with insurance companies that really meet their needs." stated Quote Dash representative.
Since its inception in early 2011, providing cheap car insurance in Maryland, QuoteDash.com has expanded to serve thousands of drivers across the nation at providing the resources and the platform to obtain cheap car insurance quotes. With the launch of our new comparison engine, QuoteDash.com continues to prove its ability to deliver increased savings through an easy to use web based platform.
# # #