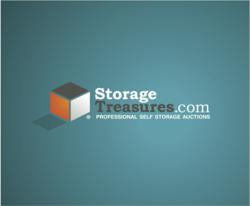 "We're always looking for fun ways to engage our members. This is a great way to get them to interact with our site in new ways, like our storage auction community forum and our new social profiles feature."
Reno, Nevada (PRWEB) October 28, 2011
StorageTreasures.com, America's fastest growing website for self storage auction hunters, is kicking off The Great Australian Treasure Hunt, a contest which will take the site's members on a scavenger hunt across various storage industry websites and social media outlets to find a picture of the company's mascot, Quart the Paper Shredder. The grand prize will be the winner's choice of an IPad2 or $500 in cash. The first 50 entrants finding the image of Quart will receive a copy of the famed newspaper from the day Elvis dies, which was featured prominently in one of the highest rated StorageWars episodes to date. To enter the contest and get started, members of the site should visit the community forum contest post for the first clue. Non-members can join the hunt by signing up for a free StorageTreasures.com account.
"We're always looking for fun ways to engage our members. This is a great way to get them to interact with our site in new ways, like our storage auction community forum and our new social profiles feature." StorageTreasures President and Founder Lance Watkins continued, "This is just one more way to keep the communication lines open with our fans and friends, and to thank them for making StorageTreasures.com the Internet's best resource for storage auctions."
StorageTreasures.com is a free self storage unit auctions locator and self storage finder covering the US and Canada. Auction hunters wanting to know where to find storage unit auctions use the site to locate information, dates and times thousands of times a day. StorageTreasures.com offers comprehensive storage auction schedules and site specific guidelines for auction hunters and facility owners throughout the US and Canada. StorageTreasures.com is partnered with industry leaders to develop best practices that ensure storage auctions are conducted within the law and that facility owners, tenants, buyers, and auctioneers are protected. More information about StorageTreasures.com can be found at StorageTreasures.com or by calling 1.800.213.4183.
# # #