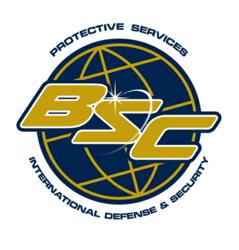 ...this Halloween night and weekend, you not only watch over your children, but the children of others...
Miami, FL (PRWEB) October 29, 2011
This Halloween Holiday, Miami security company Bryant Security is offering the communities of Broward and Miami-Dade counties extra security services, free of charge. For their current patrolling neighborhoods, Bryant has already been distributing flyers and collateral earlier this week to residential neighborhoods encouraging raised awareness, safety protocol and safety tips. Bryant Security will also be adding additional safety patrol units in certain neighborhoods of Miami-Dade and Broward for the Halloween weekend.
Bryant Security's message is clear: keeping the communities safe this Halloween season. "We stress that if you are out and about this Halloween night and weekend, you not only watch over your children, but the children of others and our communities." says Alon Nadler, VP of Operations at Bryant Security. "We are distributing flyers with safety tips for costumes, drivers and pedestrians. Its our responsibility to keep our neighborhoods safe this season, we encourage communities to read these flyers and spread the word."
Bryant is including the following information in their free safety flyers:
Tips for Drivers:
-Avoid neighborhood shortcuts
-Watch for children in the street
-Get home safe ( If you're going to drink: Tipsy Tow provides a free tow and ride home. Halloween service will begin on Saturday, October 29 at 6 p.m. For more information, visit Tipsy Tow's website.)
Costume Safety:
-Choose costumes that are light-colored and more visible to motorists
-Use reflective tape to decorate costumes and candy bags to increase visibility of children to drivers.
-Use make-up rather than a mask; if your child's costume does include a mask, make sure it fits snugly and that the eye holes are large enough to allow full vision.
-Children should wear well-fitting, sturdy shoes
-Costumes should be short enough that a child will not trip and fall
-Choose costume accessories such as swords or knives that are made of soft and flexible material. Play guns should be of bright colors or with an orange tip.
-Costumes should be made of flame-retardant material
-Do not use novelty contacts such as "cat eyes" or "snake eyes" 
Pedestrian Safety:
-Do not enter homes or apartments without adult supervision
-Remind children to walk, not run, and to only cross streets at crosswalks
-Be sure your children are accompanied by a responsible adult who has a flashlight.
Bryant Security wishes your friends and family a safe and spooky Halloween! For more information on the Bryant Security neighborhoods which are patrolled, log on to BryantSecurity.com.
About Bryant Security
BRYANT SECURITY is one of South Florida's most established and well diversified security companies. Providing South Florida guard services armed and unarmed in the Miami-Dade and Broward Counties, this family-owned and operated business has proudly served and protected the community, property and people since 1985.
Offering innovation, quality, professionalism, resourcefulness, experience and flexibility, this makes Bryant Security the security services industry leader of South Florida. Mandating skilled manpower, teamwork, expertise, specialty knowledge and trained security officers to demonstrate precise and flawless conduct at all times. From executive level protection to CCTV Camera and Entry Systems, they demand the very best! Each protection task private or public that their protection officers undertake calls upon their extensive training which focuses on ensuring the security and safety of your company, property and staff.
###