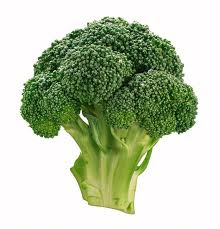 Broccoli @ Olericulture.org
(PRWEB) October 30, 2011
The Gardening Magazine Olericulture.org has newly included 161 resources to its broccoli category. Broccoli is a cabbage whose large green flowers are used as a vegetable. Broccoli is not only rich in vitamin C but also contains multiple nutrients with potent anti-cancer properties.
Olericulture is the science and technology of cultivating and producing vegetables and within this scientific area, Olericulture.org provides a wide range of resources related to traditional, temperate and oftentimes indigenous, tropical vegetables.
Based on the size of their heads, broccoli (Brassica oleracea convar. botrytis var. italica, Brassicaceae) consists of a heading type and a non-heading type. The heading type produces a single, large head resembling cauliflower and the sprouting type (tender-stem broccoli) produces smaller flower heads, on branches sprouting from a thick, edible stalk. 3,3′-Diindolylmethane or DIM is a compound derived from the digestion of indole-3-carbinol which is found in cruciferous vegetables including broccoli. The substance is a potent modulator of the innate immune response system with anti-viral, anti-bacterial and anti-cancer activity.
The Broccoli Section within the Vegetables Crops Category of Olericulture.org is subdivided into a general and a research category. The general section provides information about the aspects of production of broccoli including cultivation, pests and diseases, harvest, postharvest, storage and marketing. The most popular resource in this section is the "Cole Crop Production in Florida" webpage of the University of Florida's Institute of Food and Agricultural Sciences followed by a webpage on "Broccoli: The crown jewel of Nutrition" at Vegparadise.com. This page covers history, uses, name, origin, medical benefits, recipes, growing, nutrition and preparation of the cruciferous vegetable.
The Broccoli Research Category contains scientific information and links to peer-reviewed papers, journal articles, theses, books, abstracts, and other scholarly literature on broccoli. It contains a popular page of University of California on "Chemical in Broccoli Blocks Growth of Prostate Cancer Cells". which covers the effects of 3,3'-diindolylmethane (DIM) as a powerful anti-androgen that inhibits the proliferation of human prostate cancer cells in culture tests. Following up on these research results the paper "Potent activation of mitochondria-mediated apoptosis and arrest in S and M phases of cancer cells by a broccoli sprout extract" published in the journal "Molecular Cancer Therapeutics" concludes that "broccoli sprout isothiocyanate extract is a highly promising substance for cancer prevention/treatment and that its antiproliferative activity is exclusively derived from isothiocyanates." The category also contains information on the cultivation of the vegetable including a page on planting broccoli, cabbage, and cauliflower published by the Extension Department, Department of Horticulture of Iowa State University.
Olericulture.org was launched in 1996 and has emerged as a comprehensive aggregator of websites and science references in the applied life science olericulture. The site is now under new management and has just been republished.
Users who wish to submit their own or their company's information for inclusion in Olericulture.org are welcome to submit their listing through the site. Furthermore, the site maintains a number of RSS feeds which enables users to subscribe to their most favorite topics within the site. For better public exposure Olericulture.org also maintains the Twitter account @Olericulture.
# # #