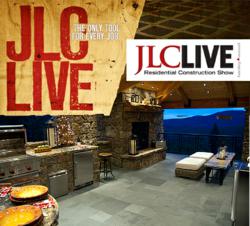 Hands on view of GratedeX® and PierdeX® exterior flooring system for decks and roof terraces.
Portland, Oregon (PRWEB) October 31, 2011
DexSystems®, developer and distributor of the GratedeX® and PierdeX® Outdoor Floor Systems™ will be bringing it's innovative exterior flooring products to JLC LIVE, a Hanley Wood Residential Construction trade show, Portland Oregon, December 8-9, BOOTH #1021
This trade show model is the best opportunity for Architects, Designers, Landscape Architects, Builders, General Contractors and Specialty Contractors such as Deck Builders, Tile and Roofing Contractors to get a hands on experience with DexSystems® product line. Anyone involved in commercial or residential building of elevated exterior decking or waterproofed rooftop terraces needs to be at this event.
DexSystems® will be participating in two live demonstrations of their decking and rooftop terrace systems. The presentation will address "mixed media" exterior surfaces. DexSystems® is the only product line that supports the placement of a variety of finished surface materials from thin gauged stone or porcelain tile to paver grade modular stone to wood planks or artificial turf, all placed over the same elevated structural underlayment system.
In addition, both the GratedeX® and PierdeX® products and their components will be on display for an up close inspection and test.
###