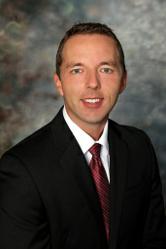 Rochester, New York (PRWEB) October 31, 2011
Decker is a 30-year-old New York native who is running in what is currently the state's 28th Congressional District. However, due to the 2010 census results and redistricting, the 28th district will be taken over by another district—which one is undetermined as of yet.
Decker is a descendant of James Buchanan, the 15th President of the United States, the sixth great nephew of Betsy Ross, and has ancestral ties to three of the fifty-six men who signed the Declaration of Independence.
The main focuses of Decker's campaign will be growing and retaining jobs in the United States, simplifying corporate taxes, and promoting educational incentives to produce a qualified applicant pool.
Decker also supports term limitations on individuals in government, seeing political involvement as a duty rather than a career. He will be signing the Term-Limit Pledge and will lend his support to any legislation that aims at the same goal.
To find out more about Andrew Decker and his Campaign for Congress, please visit http://www.andrewdecker2012.com, where information about his life, decision to campaign, and in-depth descriptions of his political stances are available to the public.
You can also contribute, volunteer, and keep up with current breaks via this website and find contact information for scheduling interviews.
###