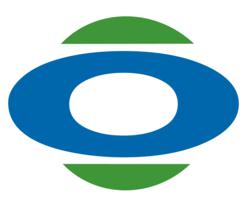 "What Vyopta does is focus on how organizations want to use video technology and help them to integrate its use into their critical business processes." Alfredo Ramirez, President and CEO, Vyopta Incorporated
Austin, Texas (PRWEB) October 31, 2011
Vyopta Incorporated announced today that the company was selected as a finalist for the Austin Business Journal's 2011 Tech Innovation Award.
The Tech Innovation Award recognizes the top technology achievements of Central Texas companies. As part of the competition, companies competed in a fast pitch event judged by leading business members of the community.
Vyopta was selected for pioneering applications that integrate and automate the use of video into the way organizations conduct business. Vyopta's applications are used for a variety of industry solutions, such as remote experts and specialists and advanced educator solutions.
"The technology to connect people using business-class video has steadily improved over time," said Alfredo Ramirez, President of Vyopta. "What Vyopta does is focus on how organizations want to use video technology and help them to integrate its use into their critical business processes. Technology has to be an enhancement and not a distraction for the users."
Vyopta Incorporated
Vyopta is a pioneer developer of cloud applications for TelePresence video. Vyopta adapts video to business, delivering high-quality customer service, process automation and business intelligence. Vyopta's solutions unleash the potential of video investments, resulting in increased sales and cost savings, improved customer satisfaction and retention and a greater ability to meet business demand. For more information on Vyopta and its products, visit http://www.vyopta.com.
Vyopta® is a registered trademark of Vyopta Incorporated. Reg. USPTO
# # #