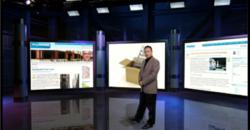 "The most engaging content will not be seen without proper SEO." Nebojsa Despovotic, Vice President of Marketing, BizCloud
San Francisco, CA (PRWEB) October 30, 2011
The online marketing and SEO experts at BizCloud® have compiled a list of tips to help companies that use business blogs as part of their Web strategy. How can these blogs be optimized for major search engines to boost the volume of relevant traffic resulting in increased conversions? These tips are focused on understanding proven, easy-to-implement SEO techniques necessary for improving company blog ranking for competitive keywords on search engines and increasing both quantity and quality of traffic.
The following tips outline best practice SEO rules and guidelines for optimizing blog content:
1. Determine Keywords. Performing keyword research and identifying the set of most relevant keywords for a business blog is the most important part of an SEO campaign. Tools such as Google Adwords Keyword Tool are helpful for checking the popularity of chosen search phrases and getting suggestions that may work better for a particular business blog.
2. Smart Use of Hyperlinks. Search Engines place a higher value on blogs containing optimized links to previous posts. Using primary keywords in the anchor text of these links is highly recommended as search engines use them to crawl blog content. Linking to previous posts also benefits blog readers providing them with more resources on the topic they are interested in. The recommended density is one hyperlink per paragraph of text.
3. Title Tag Optimization. The title tag appears as the clickable link in search engine result pages and it may just be the most important place to use targeted keywords. Article titles should be optimized and effective. This will lead to higher rankings and inspire potential customers to click on them and visit a company blog. Ensuring that the entire blog post title shows up in the search result can improve a click-through rate, so it should be under 72 characters long.
4. Add Tags And Categories to Blog Posts. Tags are very helpful in organizing the content of a blog so that readers can easily find what they are looking for. They also make it easier for search engine robots to crawl a blog. But beware: large numbers of tags per post can lead to penalties by Google as they may be seen as an attempt to trick the search engine. To prevent that from happening, keep the number of tags at a maximum of five for each post. Adding the right categories for blog posts is also very important for helping visitors navigate blog content easier and also helps to improve the search engine rankings of a blog.
5. Optimize the Meta Description Tag. The meta description tag is the description that appears in the search results just below the title tag. It is a unique summary of a blog post that should contain the primary keyword- ideally towards the beginning- to get a good response from search engines. Its length should not exceed 160 characters. This content snippet is what will engage visitors to visit a blog for more information.
6. Optimize the Content of Blog Posts. Writing blog posts with SEO as a priority will make the content seem unnatural. Articles that are relevant to the reader and rich with keywords make a winning combination. Including keywords in the body of the post, with the emphasis on the first paragraphs, will increase the chances of achieving higher search engine rankings. The content of every blog post should be developed around primary key phrases.
Online awareness can be very helpful for bringing in business, and blogging is one of the most effective online marketing tools available. Companies can get their target audiences to visit their blogs through search engines which is why it is crucial to implement SEO techniques for business blog optimization.
About BizCloud®
Based in San Francisco, California, with offices in Europe and Asia, BizCloud® (http//BizCloud.net) is focused on technology and cloud innovations to assist businesses in Sales, Marketing, Operations and Engineering solutions customized to individual business needs. BizCloud® has mastered the art of integrated delivery alliances of cloud computing infrastructure, BPM platforms, business applications and service delivery organizations to deliver large inclusive customer outcomes for business owners. BizCloud® utilizes the latest breed of Infrastructure as a Service (IaaS) and Software as a Service (SaaS) products thus passing on a tremendous value to clients. BizCloud is a registered trademark.
###