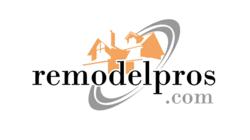 Treat each and every customer as if they were your only customer.
Tacoma, Washington (PRWEB) October 31, 2011
Selecting replacement windows and finding reputable contractors to install them can be a tedious task, particularly if a homeowner has a large home remodeling project in mind. RemodelPros.com, a free service, provides homeowners with valuable information regarding the various styles of available replacement windows and their specific features. Offering consumers direct access to the ordering process for American-made replacement windows, RemodelPros.com simplifies the search and subsequent purchase for attractive, functional windows. RemodelPros.com also offers a free service designed to match homeowners with reputable contractors working in their local area who are skilled at installing replacement windows.
For homeowners who choose remodeling over buying a new home, the services provided by RemodelPros.com can prove invaluable. This service saves homeowners valuable time and eliminates the frustration that can arise during a search for reliable contractors qualified to install the windows. RemodelPros.com strives to provide both the product information and the services needed by homeowners searching for replacement windows.
As an added value for the consumer, RemodelPros.com provides detailed information regarding various popular replacement window styles. Since each window type has been designed with a specific purpose in mind, RemodelPros.com points out the advantages provided by picture windows, single hung windows, double hung windows, and awning windows.
Whether homeowners are searching for replacement windows for one room or several rooms, RemodelPros.com provides the information they need to make their decision. Homeowners have access to details on which replacement window styles are good for tight places and small rooms (casements and single hung) as well as which styles are good for offering a wide-open, crystal clear view of the beautiful outdoors (picture windows, bay windows, and sliders).
From double hung windows featuring security for children's rooms to single hung versions that fit into almost any space imaginable, the available styles of replacement windows is enough to boggle the mind. Perfect for any type of weather, replacement awning windows provide ventilation during storms. RemodelPros.com helps to sort this information out, pointing the consumer in the right direction and to the right contractors who can provide the replacement windows along with the installation.
It's no surprise that Steve Keirstead, co-owner of RemodelPros.com parent company West Coast Vinyl Inc. says, "Our family has been manufacturing replacement windows of all types for over 40 years; we will continue to provide a high quality American made product." After all, this is a company that also believes that the company's employees should "Treat each and every customer as if they were your only customer."
Once homeowners have made their selection of replacement window styles, they are ready to locate a reputable contractor to install them. This is where RemodelPros.com offers its assistance again. Interested homeowners simply need to select the replacement window category, complete a short form listing their needs, and wait for responses from area contractors. RemodelPros.com provides this information to qualified home remodeling contractors servicing the homeowner's location. Once the homeowner is contacted by interested contractors, he can choose whichever service provider he wants.
Since contractors receive viable leads, they are more likely to approach consumers with a real interest in arranging to complete the task of replacing windows. This is a winning situation for both parties involved. RemodelPros.com takes charge of vetting both the contractor and the consumer, bringing the two together in a positive interaction. Everyone saves time and aggravation. Consumers can avoid the frustration that often occurs when searching for someone reliable to install their replacement windows. Likewise, the contractors who are searching for serious leads sidestep the disappointment of connecting with homeowners who are only window shopping.
About RemodelPros.com
Based in the U.S., RemodelPros.com is a DBA of Northwest replacement window manufacturer West Coast Vinyl, Inc. RemodelPros.com works with thousands of contractors nationally, providing them with high-quality, low-cost contractor leads. RemodelPros.com carries on the legacy of the late West Coast Vinyl, Inc. founder James Keirstead by treating each and every customer as if they were the company's only customer.
###