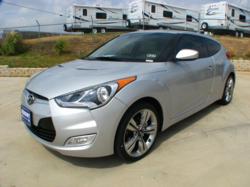 Pictures can't let you hear how an engine sounds, describe the feel of the interior's quality, and so on.
Colleyville, TX (PRWEB) October 31, 2011
There are many great names in the Automotive Review industry; such as Motor Trend, Car and Driver, Auto Trader, and even the more humorous reviews like BBC's television program, Top Gear. All of these provide wonderful reports and reviews on all kinds of automobiles. You can now add another name to that prestigious list…an energetic and tenacious 22 year old young man from Colleyville, TX, Bobby Johnson. Bobby's vision is to bring the automotive world directly to auto enthusiasts and consumers alike with the production of first-person, in-depth automotive reviews – focusing mainly on the new car market. These videos can be found on his YouTube channel, GrandPrixGTP02, and although his vision seems revolutionary, he admits that this wasn't entirely his creation.
"I really have to give a lot of credit to my good friend and fellow automotive reviewer, Kyle Lindsey, a.k.a. Saabkyle04, from Monroe, NC," he said. "Kyle was the original creator of this particular style of automotive review. It was the inspiration from watching his videos, combined with my own ambition and car-guy nature that started me in on this path that I'm on now." Bobby goes on to explain that Kyle's reviews focused on just about any make, model and year of car, truck, or SUV, while Bobby decided to take a different approach and focus primarily on the newest vehicles on the market. "I wanted to be different from Kyle for a couple of reasons," he said. "One reason is that I didn't want to be an outright copycat, and another is because many others on YouTube had already taken Kyle's idea and run with it. But the main reason is the fact that my true interest is in new cars." Within recent times, Kyle has started in on the new vehicle path, too, bringing in not only new cars, but luxury and exotic vehicles as well. Although they are both in the car review business, Bobby and Kyle have spoken numerous times and both agree that "there never has been, currently is, or ever will be a competition" between them.
The whole idea behind each of Bobby's reviews is to provide a realistic approach to viewing and researching new vehicles. "I just got tired of watching the same slide shows and hearing the same monotone robotic voices. I know it's been said that pictures say a thousand words, but, to me, that statement just didn't ring true when it comes to cars. Pictures can't let you hear how an engine sounds, describe the feel of the interior's quality, and so on." Sources for his reviews are plentiful as there are many auto dealerships in the Dallas/Fort Worth Metroplex. Bobby continually touches base with these dealers and most of them gladly provide him the keys to vehicles he's specified, designate a spot for him to film his review, and then let him do his work. Before he begins any review, Bobby takes time to talk with knowledgeable folks, as well as study any and everything he can get his hands on regarding the vehicle he's going to film. Each review is between 15 and 20 minutes in length and covers just about every aspect of the vehicle. Impressively, Bobby films his review and publishes the video on YouTube without edits. "It's as though I'm there…looking through the car myself! It's incredible the amount of information he gets in a 15 minute video," said one subscriber of Bobby's YouTube channel.
As far as vehicles go, Bobby says that there are endless possibilities. So far he's been working with many local dealers within the immediate DFW area. "The first dealer I started with was Classic Chevrolet, the nation's #1 volume Chevrolet dealer. Former internet sales manager, Justin Norwood, was the person that helped me get the first ever sets of keys in my video career." From there, Bobby acquired many more dealership contacts, including Texas Nissan of Grapevine, Grapevine Ford/ Lincoln, Texas Toyota of Grapevine, and DFW Audi in Euless, TX. "So far, those places have been my main contacts, and have never failed to disappoint," he says. Within recent months, he has gotten in touch with even more dealers such as Classic Dodge/ Chrysler/ Jeep/ Mazda of Denton, TX; Don Herring Mitsubishi of Irving, TX; and more. While his main focus is aimed at the more affordable side of the industry, his hopes are to start working with high end and exotic vehicles such as BMW, Mercedes Benz, and ultimately hit the big leagues like Ferrari and Lamborghini. He says that those particular brands are a fantastic goal to pursue and he hopes that someday he'll be able to review those cars at a more in-depth level.
So whether you're a consumer and want more information before going to a dealership or just a car fanatic who likes watching car reviews to stay in tune with the latest automotive technology, you need to visit Bobby's YouTube channel: GrandPrixGTP02 for some awesome video reviews of the latest and greatest new vehicles.
If you are a new car dealer in the DFW Metroplex and would like more information, Bobby can be contacted at: 817.965.2679 or 1999gagt1(at)gmail(dot)com
###