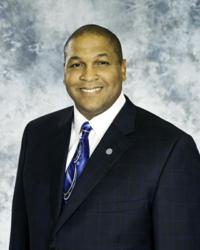 Bell, Inc. consultants have performed hundreds of climate assessments, surveys and focus groups. One of the first things our consultants address when launching a project is the communication strategy.
Austin, Texas (PRWEB) October 31, 2011
"There is dynamic, flat line change occurring in the American workplace. The environment is so competitive and the economy so uncertain that companies, regardless of industry, are under tremendous pressure to perform," says CEO, Oliver J. Bell. "Whether it's mining, utilities, construction, manufacturing, retail, healthcare, hospitality, food service, or technology – the pressure is on! Lean operations, cost cutting, enhanced performance measures, and unrelenting competitive forces are driving organizations into territory they have never seen before and this is testing their relationships with their employees" continues Bell.
A September 2011 employee engagement survey by Modern Survey showed that the number of fully engaged employees has dropped to a record low 8%. The number of under engaged employees is at a record high of 42%. And finally, the total number of employees either under engaged or disengaged has reached a record high of 70%. "We shared these results with some clients and the first thing they asked was 'Why is this?' and 'What are people doing wrong?' and 'How can it be fixed?'" says Bell. "And the answer is quite simple; it's a lack of follow through. I can almost guarantee you that some Operations or HR leader in every organization says before conducting a survey 'We have to make sure to follow through' and another person always says 'Oh, we will' - but more times than not, the ball is dropped. The good intentions are there, but the follow through gets lost in the real life clutter of rigorous ongoing operations," says Bell.
"Bell, Inc. consultants have performed hundreds of climate assessments, surveys and focus groups. One of the first things our consultants address when launching a project is the communication strategy. We encourage leaders to plan the best strategy to introduce the survey, encourage maximum participation, communicate deliverables, and review the post survey plan. Some argue this is too much planning. We believe that failure to plan is equivalent to planning to fail," says Bell. Planning these actions and then executing them well is the difference between a successful action and a flop. This is more than just action planning. It is the advanced planning of your whole communication strategy so that the leadership team not only delivers but has the best opportunity to receive credit for acting on behalf of employees. It provides a platform where the leaders' actions, successful or not, can be evaluated by their employees. Sounds like common sense, so why is there a problem?
Management knows they need to ask the questions, collect the data, identify recommendations, and develop and implement an action plan. The problem is that under the immense operational pressures, distracted leaders do an inadequate job of completing post survey communications and interim progress reports. "Failing to update employees on the details like: the status of the action plan itself, what has taken place, what is about to take place, and what is scheduled for the near future - along with failing to ask for feedback on the initiatives undertaken to date, leaves many employees feeling surveys are useless because it seems that NOTHING EVER CHANGES!" says Bell.
The fix is straight forward but requires persistence. Actively manage your action plan communications and feedback. Communicate your progress in a way that is easy for employees to understand so they enjoy the change and credit you with acting on their behalf. "I would argue that the most critical step in any survey or feedback process is establishing a feedback connection so all parties can acknowledge that something has happened and give it a value. Don't count on your team just to realize you are looking out for their interests. Let them know you have their interest at hand and are acting. Be steadfast and resolute in the area of communications and remember that effective communications is one of the most powerful tools in great change management," says Bell.
"I would encourage you to talk to your team regularly, provide updates and when you think they've heard it before – tell 'em again. As we used to say in the Army, "Tell 'em what you're gonna tell 'em… Tell 'em… then Tell 'em what you told. When you are talking about change, large or small, make a big enough deal about it that your team knows that you have heard their issues and addressed them," says Bell. "This will enhance rather than diminish your team relationship. In an economy like this, that is enough to give you a well needed edge."
Oliver Bell, Inc. is a labor relations consulting firm providing pro-employee/pro-employer strategies for union and nonunion employers in the United States, Canada, Central America and the Caribbean. Oliver Bell, Inc. consultants work with clients to find the most effective approach to align organizational and stakeholder goals to enhance employee relations while reaching safety, productivity, customer service, and revenue goals. Oliver Bell is also the founder Texas Labor & Employee Relations Consortium (TLERC). TLERC is a professional networking forum of senior operations, labor relations, human resources leaders who have operations or affiliates in the state of Texas. Membership in TLERC is by invitation only. TLERC meets three times annually to discuss relevant activities and to review the latest information impacting leadership in organizations and labor relations. Please visit us online or follow Oliver Bell on his blog and on twitter @oliverjbell.
###