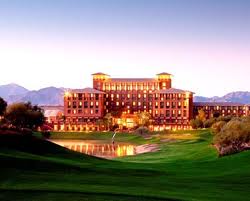 New York, NY (PRWEB) October 31, 2011
The Vendor Compliance Federation (VCF), today announced a record number of major retailers presenting and participating at VCF's November 2011 National Conference in Scottsdale, AZ. These retailers include:
AAFES, Academy Sports + Outdoors, American Eagle Outfitters, AutoZone, Best Buy Company, Inc., Big Lots, Bob's Stores, Burlington Coat Factory, Cabela's, Dick's Sporting Goods, Dillard's, DSW, Hudson's Bay Company, JCPenney, Kohl's, Lord & Taylor, Meijer, Michael's Stores, Inc., Neiman Marcus, Nordstrom, REI, Saks Fifth Avenue, Sears, Sports Authority, Stage Stores, Stein Mart, The Container Store, TJX, Zumiez... and more to be announced.
This retailer support demonstrates the Retail Industry's commitment to collaboration in order to improve supplier performance and to reduce over-all supply chain costs, including specialized Break-Out Sessions and hundreds of One-on-One supplier meetings. VCF provides retailers with an opportunity to present new initiatives and ways of improving the trading partner relationship. Merchandise Suppliers benefit greatly from these sessions, as well being able to meet key customers in this productive setting.
VCF conferences, as the premier venue for retailer-supplier collaboration, also offer industry experts and service providers the opportunity to present ideas, case studies, and best practices. Attendees include executives from Finance, Logistics, Sales, Compliance, Operations, Sourcing and more. In keeping with the VCF mission of facilitating profitable relationships between retailers and suppliers, both sides take away practices they can immediately put to work, as well as the benefit of getting to know trading partners face to face, and networking with peers.
About VCF
VCF is the leading Retail Industry organization for retailer-supplier trading synchronization and champions initiatives to promote best practices for retail productivity, profitability and growth. http://www.vcfww.com.
###