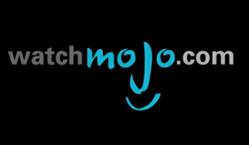 The world is a very different place today than it was when we started WatchMojo in 2006. We are anticipating more change in the next few years by focusing on global audiences and emerging platforms. Thanks to our evergreen content, we're well positioned
Montreal, Canada (PRWEB) October 31, 2011
If it's true that the number 7 is indeed lucky, it's worth noting that – as the world celebrated the arrival of its 7 billionth resident in October 2011 – online video producer WatchMojo earned its 700 millionth view just as its 7,000th video was published, and in time to begin its 7th year of operation in 2012.
The honor for the 7,000th video went to a clip which profiled some of the likely candidates to emerge as the next Talisman of the tech world after the passing of Apple's mercurial co-founder Steve Jobs earlier in the month. WatchMojo's programming ranges from business to entertainment and lifestyle.
When former Morgan Stanley banker and current Kleiner Perkins venture capitalist Mary Meeker gave her "State of Tech" presentation at this year's Web 2.0 conference, the findings were clear: the Internet is increasing its reach on both a global and a mobile scale.
That theory was proven by comScore's August 2011 data: according to them, the United States now accounts for only 19 per cent of Internet users on the top global Internet properties. Fittingly, WatchMojo has spent the last year duplicating the success it has had in the United States market on a global level.
For example: the company has begun translating its content from English to French for partnerships with Bell Media's Sympatico unit in Canada. That content is now being distributed in the French-speaking world. Next up are Spanish and Portuguese, with plans for German and Mandarin around the corner in 2012.
Moreover, with mobile representing the fastest-growing platform ever, WatchMojo has undertaken multiple initiatives to reach potential viewers on-the-go. The company's catalog of seven thousand videos is being converted into HTML5 videos so users on the WatchMojo.com web property can access the entire library on their iPhones and iPads. Meanwhile, through partnerships with mobile aggregators, it is reaching more consumers in China than it is even in the United States. India rounds out the top three countries WatchMojo reaches on mobile devices.
Furthermore, with out-of-home becoming an ever more important platform, WatchMojo has expanded its reach offline by signing distribution deals with countless out-of-home networks to reach global consumers in cabs in India and Spain (in addition to the U.S.).
Last but not least, the company is adding a plethora of academic publishers as licensees and reaching students around the world who use WatchMojo's video content to learn English.
"The world is a very different place today than it was when we started WatchMojo in 2006. We are anticipating more change in the next few years by focusing on global audiences and emerging platforms. Thanks to our evergreen content, we're well positioned to benefit from these tidal shifts," explains CEO Ashkan Karbasfrooshan.
About WatchMojo
WatchMojo helps you become more successful by covering the people, places and things that inform and entertain you socially, personally and professionally.
Supplying the world's largest media properties, WatchMojo is a leading producer of professionally-produced, ad-friendly, premium videos covering Automotive, Business, Comedy, Education, Fashion, Film, Food, Health & Fitness, History, How To, Lifestyle, Music, Politics, Science, Space, Sports, Urban Living, Technology, Travel and Video Games.
The company's catalogue of seven thousand videos has generated 700 million video views since 2006.
Marketing Magazine picked WatchMojo as one of Canada's Digital Media Companies to Watch in its Sept. 2011 issue.
Learn more on http://www.WatchMojo.com.
# # #