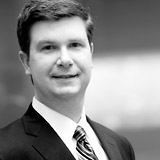 "Remodeling and replacement projects are correlated to economic conditions and housing activity, both of which have been disappointing in 2011."

Jonathan Smoke
Washington, D.C. (PRWEB) October 31, 2011
The level of remodeling and replacement project activity nationally declined in the third quarter of 2011, according to the latest release of the Residential Remodeling Index (RRI) by Hanley Wood. The seasonally adjusted third quarter national composite of the RRI registered a score of 80.17, which was a decline of 0.8 percent over the revised second quarter result of 80.84. The quarterly decline was slightly less severe than the prior quarter decline but was more severe than originally forecasted.
The RRI is showing that remodeling activity has declined nationally in 2011 as consumer confidence explored new lows while the U.S. experienced disappointing economic and housing results. The national composite of the index had shown improvement in the first half of 2010 as housing and the economy appeared to be performing better under the temporary and illusory home buyer tax credits and other stimulus programs. Then the last 5 quarters reversed the 2010 improvements and set new lows for remodeling activity nationally.
Hanley Wood's October forecast is calling for a minor decline in the fourth quarter followed by minor improvements in the first two quarters of 2012 and then slightly better improvements in the third and fourth quarters of 2012.
"Remodeling and replacement projects are correlated to economic conditions and housing activity, both of which have been disappointing in 2011," said Jonathan Smoke, Hanley Wood's executive director of research. "Couple that with some energy related replacement projects moving demand forward into the end of 2010 and you can understand why 2011 has not materialized as the beginning of a long hoped for recovery for the industry.
"Remodeling seems poised and overdue for increases in activity because of Boomers moving closer to retirement, necessary and overdue home improvement projects on aging housing stock, and even greater activity caused by purchases of previously foreclosed homes. But those positive forces for movement are running smack into negative consumer psyche that makes them hesitant to pull the trigger on major improvements. The consumer can't escape the constantly negative barrage of news about unemployment, the European debt crisis, partisan politics on taxes and the deficit, and declining home values. It seems fitting that our forecast now indicates more of the same until we get through the 2012 presidential election," Smoke added.
According to the new RRI data, some markets continue to buck the trend and have forecasted growth of 5% or more in 2012. The reasons for growth in these markets vary from those seeing increases because of investments being made to previously foreclosed homes as well as markets with above average economic growth forecasted. The 23 MSAs with the strongest growth forecasted for 2012 include the following:
Bellingham, WA
Bend, OR
Bremerton-Silverdale, WA
Carson City, NV
Corvallis, OR
Gulfport-Biloxi, MS
Lake Havasu City-Kingman, AZ
Lansing-East Lansing, MI
Lima, OH
Madera-Chowchilla, CA
Medford, OR
Minneapolis-St. Paul-Bloomington, MN-WI
Ocala, FL
Olympia, WA
Palm Bay-Melbourne-Titusville, FL
Palm Coast, FL
Pine Bluff, AR
Redding, CA
St. George, UT
Tucson, AZ
Vallejo-Fairfield, CA
Yuba City, CA
Yuma, AZ
About the Residential Remodeling Index
The RRI is a quarterly measure of the level of remodeling activity in 366 metropolitan statistical areas (MSA) in the U.S., with the national composite reflecting the national level of activity. "Activity" includes home improvement and replacement projects, but does not include maintenance or projects of less than $500. The seasonally adjusted index shows the relative level of activity in the geography specified (MSA or national composite) compared to 2007 (the baseline year). A number above 100 indicates a level of remodeling activity higher than the level of activity at the beginning of 2007, which was the peak of remodeling activity in the prior decade.
The index is produced through a statistical model that leverages detailed data on remodeling activity, including household level remodeling permits, and consumer reported remodeling and replacement projects. Quarterly historical results for the national composite and for each of the 366 Metropolitan Statistical Areas in the U.S. are available back to 2004.
About Hanley Wood
Hanley Wood is a leading business-to-business media company focused on the residential and commercial construction and design industries. Its diverse portfolio includes magazines, websites, e-newsletters, exhibitions and conferences, custom marketing and data services.
Hanley Wood is comprised of four operating platforms: Business Media, which publishes more than 30 magazines, featuring BUILDER and ARCHITECT magazine, along with related websites, e-newsletters, and conferences; Exhibitions, which produces marquee events such as World of Concrete, bringing residential and commercial construction professionals face-to-face with manufacturers, suppliers, distributors, and service providers; Market Intelligence, which collects and aggregates proprietary data sets that capture hundreds of pieces of profile and material information about housing developments in more than 75 housing markets; and Marketing, which plans, creates, and executes strategic and integrated marketing solutions for its clients. http://www.hanleywood.com.
###