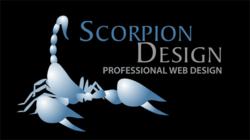 Valencia, CA (PRWEB) October 31, 2011
When Arnold & Itkin LLP, one of the most well-respected personal injury law firms in America, went to look for a company to take over their marketing, it was not a decision that was made hastily. The firm was meticulous in their research and tried every provider before they made their choice. After all was said and done, however, the decision was simple and they quickly turned towards Scorpion Design, Inc.
It's no surprise that the firm decided to go with Scorpion, an industry leader known for innovative designs and marketing strategies that deliver phenomenal results. Jason Itkin, Senior Partner at Arnold & Itkin said, "We have been thrilled to work with the Scorpion team. They are the best at what they do and because of them, we will be able to better protect our clients' rights."
Since they were founded in 1999, Scorpion has been no stranger to success and has been able to take over the marketing for some of the largest firms in America, gaining organic rankings in some of the most competitive online markets. Their strategy is simple. Hard work, dedication and always putting the client first – they live by the motto "always give the client more than they asked for."
This commitment and track record of success has earned them a spot on the 2011 Inc 500/5000 list, being named as #1034 in the country and #180 in California. This has left them to being recognized as one of the largest advertising public relations and marketing firms in the country – and they're just getting started. With explosive growth over the last year, the company has set their sights even higher and currently looks to break #500 on the list for the 2012 year. Backed by new products, more manpower and the commitment to always pushing themselves above and beyond, they continue to establish themselves as one of the biggest and brightest stars in the industry.
This is the kind of experience that Arnold & Itkin, LLP can rely upon. In fact, in the short time that they have been partnered with Scorpion Design, two sites have already been created – with eye-catches designs, professionally written content and cutting edge technology. These two sites allow the firm to begin their marketing in two highly competitive markets – national commercial truck accidents cases (http://www.truckaccidentsfirm.com/) and offshore injury claims (http://www.offshoreinjuryfirm.com). Over the next few months, the partnership looks to roll out several new websites, with Scorpion Design working tirelessly to help push the law firm to new heights.
"It's a true pleasure to work with Arnold & Itkin," said Scorpion's CEO Rustin Kretz. "I think it's a perfect fit for our two firms. They share the same passion and commitment to their clients that we do, and it shows in the results they obtain for their clients. You couldn't ask for a nicer group of people to work for and the results show. We have already launched what I consider to be the best offshore injury site and trucking accident website that exists online and we are continuing to push the envelope in their other websites. Even though we've only been working together for a little over a month, we've developed a relationship that will last for a long time to come. In the end, that's what this is all about. Developing true lasting relationships and delivering more than our clients could ever have hoped for."
###