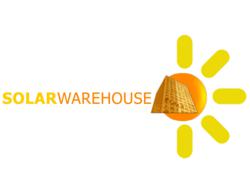 Baton Rouge, LA (PRWEB) October 31, 2011
Renogy LLC—a Louisiana based solar panel supplier, has signed an agreement with its strategic partner Calmonte Corporation dba Solar Warehouse, a full service solar distributor in California and New Jersey, to supply 10MW of solar projects in pipeline.
Renogy and Calmonte Corp have already shared a few successful collaborations during the past few months. The two parties are looking forward to another fruitful year ahead.
"We will be aiming for 10MW of sales in total in the US, with 5MW in the West, 3MW in the East, and 2 MW in other US territories", said David Tsay, General Manager of Calmonte Corp, "the focus will be mainly residential and small commercial projects up to 100KW."
"Calmonte Corp's multiple sales locations across the country have provided an enhanced local support in this partnership", Yi Li, President of Renogy commented, "Renogy on the other hand, will be able to support our customer with great service and adapt to real-time product needs here in our US based manufacturer sales office."
"Most importantly, Renogy's quality products yield high power, high efficiency and guaranteed positive tolerance. Together with competitive pricing and the superior double warranty terms from both factory and Chubb Insurance, we are willing to offer our customers a reliable and cost-effective solar solution."
About Renogy:
Renogy is a global supplier that produces solar ingots, wafers, cells, and modules ensure reduced cost at each step in the production chain. This vertical integration enables competitive pricing and a superior quality control process. Renogy also offers top-rated product efficiency as high as 15.3%. By strategically partnering with leaders from different industries, Renogy creates added value for their clients.
About Calmonte Corporation:
Calmonte Corporation dba Solar Warehouse has been providing fully turnkey PV systems to installation professionals since 2007. Its distribution network currently expands out from Rosemead CA, Phoenix AZ, Tallahassee FL and Dayton NJ. For more information about utilizing Solar Warehouse's services, please call 626-579-3288 or go to http://www.calmontecorp.com.
###