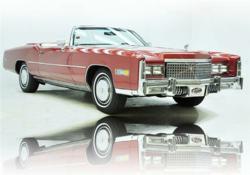 Our policy is to do whatever it takes to make sure our customers are completely satisfied.
Miramar, FL (PRWEB) October 31, 2011
George Balan, owner of MasterCars Rental of Hollywood, FL, announces the opening of a rental location in Miramar. This venture joins the family of MasterCars dealerships in Hollywood and Miramar. MasterCars Rental fills a gap in the rental business by offering high-end rentals to the Miami and Fort Lauderdale communities.
Balan has brought aboard Robert Slobodin to manage the Miramar branch, drawing upon Slobodin's years of experience with Enterprise Rent-A-Car® to jumpstart the upscale rental. "We've been in business as a start-up rental since April of 2011, and we're excited to have Robert join us and bring his knowledge to further enhance our already thriving rental business," said Balan. "With his connections in the local travel industry, he's a natural fit for our company."
Fluent in Russian and understanding a bit of Spanish, Slobodin emphasizes that MasterCars Rental offers the convenience of Saturday afternoon business hours that international travelers and other vacationers and business executives need. "Planes from international destinations such as Russia land on Saturday afternoons when many other car rental businesses have already closed their doors for the day," he said. With our convenient Saturday hours seeing us open until 7 p.m., those traveling for business or pleasure will no longer need to wait for Monday, but can now get their car rentals upon their arrival."
While offering rentals in all price ranges, MasterCars Rental offers something unique to the area: upscale rentals. While other dealers may have one or two high-end cars for their customers, MasterCars Rental boasts a rental fleet of more than 200 automobiles. Among the many car rentals available, customers can choose from a vintage 1975 Cadillac Eldorado convertible, BMW X5 and X6 series SUV's, Mercedes-Benz vehicles, and Lexus cars and SUVs.
Customer service is the focus at MasterCars Rental. They offer complimentary shuttle service from Fort Lauderdale-Hollywood International Airport, Miami International Airport, Palm Beach International Airport and the roughly 20 other executive airports in the area.
Slobodin emphasizes that MasterCars Rental's business policy is to "do whatever it takes to make sure our customers are completely satisfied." That includes beating any quoted price from any other car rental business for similar or same models.
As a grand opening special, MasterCars Rental is offering a weekend special. Customers may pick up a car rental on Friday and return it on Monday for the exceptional price of only $100. Contact MasterCars Rental for more information.
About MasterCars Rental
MasterCars Rental is the newest business of owner George Balan. Balan also owns Hollywood Master Cars and Miramar Master Cars dealerships, which were established in 1993. MasterCars Rentals combines outstanding customer service with specials and coupons to provide first-rate rentals at the best prices for their clients. They offer models in every price range starting with economy models on up through high-end luxury cars and SUVs.
###