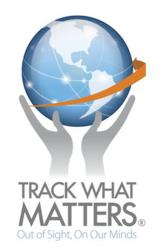 We were able to track exactly where it was. We met the police at that location and recovered the trailer.
Flower Mound, TX (PRWEB) October 31, 2011
Track What Matters today announced that Trusty Construction, Lewisville, Texas, was able to recover one of its trailers that was stolen by a disgruntled employee.
Trusty Construction specializes in wireless communications construction, installation and maintenance, and they use both GPS Asset Trackers and GPS powered units from Track What Matters to keep a close eye on its' employees vehicle usage and driving habits.
When a disgruntled employee stole one of their trailers, they were able to pinpoint it's location immediately. "We were able to track exactly where it was," said Debbie Gion, HR/Office Manager of Trusty Construction. "We met the police at that location and recovered the trailer."
The GPS Technology has benefited Trusty in other ways as well. "It's been very beneficial in helping us verify our employee time sheets and to let employees know that we're watching, and that we require honesty from them," said Gion. The extra safety resulting from these measures has even helped Trusty Construction keep its insurance coverage.
Gion also stated "We had a call from an employee who had just wrecked. We asked him where he was and he said, 'The highway.' We called Track What Matters and they were able to help us figure out where the vehicle was."
"Recovering stolen assets quickly is just one of many ways that GPS vehicle tracking technology can impact the bottom line," said Steven Van Ooyen, chief executive officer of Track What Matters. "Our customer's report savings from reductions in fuel consumption lower insurance premiums, improved safety, and reductions in private usage of the vehicles."
 
More details are available at http://www.trackwhatmatters.com.
 
About Track What Matters LLC (http://www.trackwhatmatters.com)
Track What Matters provides customized GPS tracking solutions for vehicles in the United States, Mexico, Canada, Africa, the Middle East, and portions of Asia. They support companies who need to keep track of assets, containers, trailers and more.
Track What Matters has made a conscious effort to ensure its service is very easy to use while providing comprehensive delivery of vehicle tracking information. Track What Matters, LLC is a GPS tracking device company that specializes in creating customized GPS tracking solutions specific to the individual needs of their clients. By leveraging cutting-edge GPS tracking hardware with vanguard and incredibly powerful yet user-friendly web-based software, Track What Matters, LLC has helped numerous Fortune 500 clients improve return on investment by reducing waste and inefficiencies elsewhere. With a core philosophy of customized solutions culminated with unprecedented customer service, Track What Matters, LLC is the GPS tracking company that leading companies turn to for innovative and customized solutions and 24/7 accessibility. For more information, visit http://www.trackwhatmatters.com or call 800-293-0420.
Email signup(@)TrackWhatMatters(dot)com to receive emails that spotlight critical trends in the GPS tracking industry.
Get the inside scoop on our GPS tracking strategies - follow us on Twitter:
@TrackAndSave
###