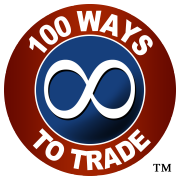 The Eurozone leaders requiring the massive rights off on the government bonds by investors is obliterating the idea that federal bonds are safe. Investors need a good way to learn how to protect their accounts.
Fort Worth, Texas (PRWEB) October 31, 2011
American Wealth Investing Institute has launched the second phase of its educatonal program The Apex Power Trading course. It is an education program for new and experienced investors and traders that spans 8 weeks and includes 12 live training modules delivered via webinar. Registration is free to learn about the live webinar event and can be found here.
Darrell Martin, founder of The American Wealth Investing Institute and developer of 100 Ways To Trade, Apex Investing, and The 401K Generator, is being featured as a speaker at The International Traders Expo in Las Vegas November 16th to 19th. Registration for the expo is free. Darrell states, "There is only one thing that drives the markets. Fundamental, statistic, seasonal and technical readings do not drive the market; they simply contribute to the one that that drives the market, orders! Our education program is designed to capitalize on this fact by breaking everything down to one simple pattern called the A.P.E.X. pattern. Investors and traders alike must learn to use the fact, that orders are the only thing that drives the markets, to their advantage if they are to survive in this volatility in today's stock, ETF, future, commodity, forex, option, and binary markets. In addition Investors must learn to control their risk and that is why we have included training on limited risk products like binaries and bull spreads offered by the Nadex Exchange".
Martin said, "Depite the rally last week, the announcement by the Eurozone to setup a fund for upcoming emergencies of banks and governments within the Eurozone has left investors on edge. The massive cuts required by the European debt crisis to bond investors helped to send MF Global over the edge and it was forced to file bankruptcy today. The constant barrage of global government decisions are wreaking havoc on American Investor accounts and even Investment brokers and funds like MF Global. Investors are starting to actively manage their own money instead of depending on buy and hold. That being said, investors must now figure out to manage their money in these volatile markets."
Darrell Martin states, "The education provided by 100 Ways To Trade simplifies the entire investment decision process down to one simple market pattern to define direction, entry, stop loss, trailing stops, position size, and risk management." To begin all students go through the Apex Power Trading program. Then to help expedite the learning curve on this already simple pattern, 100 Ways To Trade provides simple plugins that work on multiple platforms and integrates with over 50 brokers, on over 200 exchanges in 19 countries spread across the globe on 5 continents. These plugins provide automated chart pattern recognition of the one pattern, proprietary indicators, and even automated strategy engines in the "One Pattern For All Markets" Package. Plus to ensure ongoing education each student obtains access to the powerful online classroom with live chat, open classroom forums for all questions, training videos, and live webinars.To celebrate they are holding daily free educational webinars during the moneth of November, click HERE to see a list of upcoming dates and times.
In response to the recent announcement to bailout the Eurozone, Darrell states, "The decision by the Eurozone leaders was necessary and painful.. If they did not provide these emergency measures then the entire Eurozone financial system could collapse. However, by requiring the massive rights off on the government bonds by investors they are obliterating the idea that federal bonds are safe. In addition the gridlock in Washington D.C. has President Barack Obama passing every policy possible to try to keep the market afloat till the end of the year. And with a constantly changing GOP nomination race between contenders like Texas Governor Rick Perry, Mitt Romney, Michelle Bachman, Herman Cain, Ron Paul, and Newt Gingrich one is uncertain of what the next month, year, and decade holds. Combine all this and you get a market that could swing 1-5% in either direction on any given day and investors find themselves lost in the midst of the global financial chaos." Helping investors learn how to navigate the current global financial markets is where the second phase of 100 Ways To Trade's Apex Power Trading Course comes into play as it i desiged to help new and experieced traders an investors lean how to manage their money in these volatile markets."
About American Wealth Investing Institute
American Wealth Investing Institute is a leading provider in investor education, providing down to earth education that main street can use to gain control of their investments.
Its services include 401K Education tool which includes the Mutual Fund Analyzer and SPX Signal developed by Darrell Martin, the founder of American Wealth Investing Institute. This 401K education tool has sold over 100,000 subscriptions in the past 12 months. The primary distribution model for this service is through its 401K Generator division where financial professionals may sign up to provide the service to their clients in a private label format. In addition, the company provides education on stocks, etfs, futures, forex, options, binaries, and spreads through its 100 Ways To Trade division.
# # #