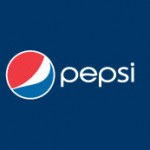 'Women posses many innate skills that guarantee excellence in everything they do. But oftentimes we second guess ourselves and lose the leadership qualities that take our lives – personal or professional – to levels beyond our imagination.' -- Karen Keller
Bronson, MI (PRWEB) October 20, 2011
Influence and persuasion expert, Karen Keller, will be delivering the keynote address titled "Influence Starts Here" at the 3rd Annual Women @ PBC Leadership Summit on November 2, 2011. The one-day event will be held at the Holiday Inn in Taunton, Massachussets.
"We are so excited to have Dr. Karen Keller, The Influence Expert, come share her strategies and demonstrate what it means for women to have influence," says Angela Quintal chairperson for Women @ PBC in New England. "Our goal as an organization is to provide our women as many tools as possible to succeed, and with the help of Dr. Keller, we feel we are going to be well on our way!"
In her 90-minute address, Keller will illustrate the three core principles that are critical to understanding influence. She'll also deliver practical applications that women can use to recognize their unique skills and use them to shape their ability to influence.
Says Keller, "Women posses many innate skills that guarantee excellence in everything they do. But oftentimes we second guess ourselves in decisions losing the leadership qualities that take our lives – personal or professional – to levels beyond our imagination."
And, says Quintal, the need for influence is shared by Pepsi Co. "…I am proud of the work we have done to enable the women in our organization to boldly navigate their own careers and make a lasting impact on our company. This year we have focused on some key topics like building our network and discovering our strengths, but realize the real work is in leveraging them to be influential."
Keller, regarded by many as one of the great women speakers of this decade, developed the "Influence It!" principal. She has a proven track record in helping organizations and employees at Fortune 500 companies such as American Express, Pizza Hut, and Indiana University Purdue University.
Says Keller, "It's wonderful to see a large company such as Pepsi Co implementing and supporting this initiative for women leaders in the company."
The objective of this summit, titled "Performance with a Purpose", is to cultivate a network of female professionals within the New England Market Unit and provide real solutions to ensure they have the tools to excel at Pepsi Co.
Says Quintal, "We at The Pepsi Beverages Company believe that our products, and our people, need to be as diverse as the communities we live and the world we do business.
Karen Keller Karen Keller, Ph.D. is an expert in women's leadership and assertiveness training. She is also a successful entrepreneur and author. She specializes in the skills of influence and persuasion, executive coaching, mentoring, sales techniques, management development training, motivational speaking, personal life coaching, and corporate training. Discover Influence It! Real POWER for Women now! For your free subscription visit http://www.karen-keller.com/newsletter/.
The Pepsi Co. commitment to "Performance with Purpose": PepsiCo is committed to achieving business and financial success while leaving a positive imprint on society - delivering what they call Performance with Purpose.
Their approach to superior financial performance is straightforward - drive shareholder value. By addressing social and environmental issues, they also deliver on their purpose agenda, which consists of human,environmental, and talent sustainability.
# # #