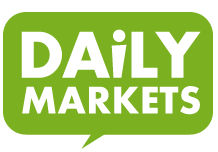 In our Travel Credit Cards section, we even have a premium travel credit card that offers an exclusive signing bonus of 50,000 points, which can be redeemed for 2 free flights.
(PRWEB) November 01, 2011
DailyMarkets.com, a New York-based financial website that helps people save smarter and invest smarter, has just launched a new section on Travel Credit Cards so that consumers can find the best credit cards to quickly chalk up points or miles for their next vacation, whether in the US or abroad.
Travel credit cards are cards that give consumers points or miles when they make day-to-day purchases on the card, in addition to making airfare and hotel purchases, which can later be redeemed for airfare, hotel stays, gift cards, statement credit, merchandise, and so on. Many travel credit cards also reward cardholders with extra travel benefits such as free checked baggage when flying on specific airlines, room upgrades and free nights when staying at certain hotel chains for a certain period of time yearly. Many travel cards also come with travel accident insurance when cardholders pay for their travel expenses using the card, and some also may not have any foreign transaction fee when cardholders use the credit card to pay for purchases made outside the US.
"By using a travel credit card, those of you who like to travel will be able to save a lot of money on your holidays since the points or miles you earn from your everyday spending can be redeemed for free flights, hotel stays or to cover other travel expenses," says Grace Cheng, founder and CEO of DailyMarkets.com. "Some of the best travel cards give you two points for every dollar you spend on the card, thus making it faster for you to earn your rewards."
Since travel credit cards are especially targeted at people who have good to excellent credit, competition among major credit card issuers have been heating up, and it's not uncommon for them to offer a signing bonus when new cardholders spend a certain amount within a specific time frame. One travel rewards credit card gives consumers a signing incentive of 50,000 bonus points, which is the largest signing bonus that is being offered in the market at the moment.
"In our Travel Credit Cards section, we even have a premium travel credit card that offers an exclusive signing bonus of 50,000 points, which can be redeemed for 2 free flights," says Grace Cheng. "If you like flying on a particular airline or stay at a certain hotel chain, you can go for a credit card specific to that brand. On the other hand, you can choose to get a general travel credit card so that all the miles or points you earn can be redeemed towards any airline or hotel of your choice."
Some travel credit cards give cardholders additional benefits such as 0% introductory interest rate on purchases and balance transfers, extended warranty, no foreign transaction fee, no blackout dates or restrictions when paying with points or miles, and many more.
Apart from the travel credit cards section that is newly launched, DailyMarkets.com also has a guide to the best cash back credit cards in the US, which readers can find the cards that offer the largest cash rebates that can be earned on their purchases, as well as those with the largest signing incentives.
DailyMarkets.com also has other sections on business credit cards, student credit cards, balance transfer cards, rewards credit cards, Canada credit cards, and many more, so that people can easily find the credit cards that match their lifestyle, and also compare their advantages and disadvantages in detailed credit card reviews.
The most popular section at DailyMarkets.com is the Best Credit Cards section whereby the best cards offering the largest rewards and the lowest fees are listed. In this section, readers can see each card's star rating, go to their review page and also apply online. No matter what credit cards US consumers are looking for, they can definitely find one that is best for them at DailyMarkets.com.
About DailyMarkets.com
DailyMarkets.com is a New York-based personal finance and investing site founded in 2008 by Grace Cheng who was named as one of the 'new kids in cyberspace' by Financial Times in 2007. DailyMarkets.com has an exclusive personal finance section, with a special emphasis on educating US and Canadian consumers about credit cards and helping them find the best credit card for their needs. Find the best credit card in just seconds using DailyMarkets.com's unique Credit Card Search Wizard, which is designed to help consumers find the perfect credit card based on their spending habits. Consumers can also browse through the huge selection of credit card deals such as balance transfer cards, cash back credit cards, rewards credit cards, business credit cards, travel credit cards, air miles credit cards, student credit cards and more. Consumers can also check out the list of Best Credit Cards 2011. For more information, visit DailyMarkets.com.
# # #