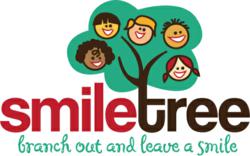 It's a privilege to be associated with such a fine organization.
Lorne Lavine, DMD
Chicago, IL (PRWEB) November 04, 2011
Delivering oral health care and education to children in Guatemala, India and Nepal, and now in Vietnam, The Smile Tree is a simple, but terrific, way to make a big impact on children in these developing nations. The Smile Tree offers fun and rewarding ways to show you care.
Daniel A. 'Danny' Bobrow introduces The Smile Tree at the Chicago Dental Society's Midwinter Meeting
What Does It Mean To Be A Branch Office?
A Branch Office of the Smile Tree 'adopts' from one to eight dental clinics, which helps fund "smiles around the globe."
If you're ready to make a difference Become A SmileTree Branch Office Today.
# # #