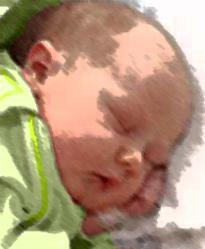 ... the risk of having a baby with autism spectrum disorder doubled.
Louisville, KY (PRWEB) November 07, 2011
The injury attorneys at Bubalo Rotman PLC have already worked with numerous situations where prescription medications have had a damaging effect on the heart and lung development of unborn children. Now there is new evidence that prescription antidepressants can affect the neural development of babies. This is a warning that should not be taken lightly, according to Julie Ferraro, personal injury attorney.
Studies dating back to 2005 have shown that pregnant women who take Selective Serotonin Reuptake Inhibitors (SSRI) antidepressants like Zoloft, Celexa, Lexapro, Paxil and Prozac, while pregnant are at a substantially increased risk of giving birth to a child with a serious heart or other birth defect. The studies show an increase risk in the first and third trimesters. For example, the FDA issued a Public Health Advisory on December 8, 2005 based on U.S. and Swedish studies showing that exposure to certain antidepressants in the first trimester of pregnancy may be associated with an increased risk of heart birth defects. Most of the cardiac defects observed in these studies were atrial or ventricular septal defects, conditions in which the wall between the right and left sides of the heart is not completely developed.
On July 19, 2006, the FDA issued a Public Health Advisory for SSRIs, based on a study that suggests there may be additional risks of SSRI medications during pregnancy. In this study, PPHN (Persistent pulmonary hypertension of the newborn) was six times more common in babies whose mothers took an SSRI antidepressant after the 20th week of the pregnancy compared to babies whose mothers did not take an antidepressant. Another study showed that mothers who took antidepressants during pregnancy gave birth to babies who experienced withdrawal symptoms such as seizures, tremors, gastrointestinal problems and sleep disturbances.
Most recently, a study published in the July 2011 issue of the Archives of General Psychiatry suggests a link between the use of SSRIs in the year prior to delivery and an increased risk of having a baby with autism spectrum disorder. Researchers found that when SSRIs were used in the 12 months prior to delivery, the risk of having a baby with autism spectrum disorder doubled. When the SSRIs were used during the first trimester, however, that risk quadrupled. Researchers note that more studies should be conducted to replicate the findings.
There is controversy over the safety of these drugs since the long term effects on the baby are still unknown. If you took any SSRI antidepressant medication during pregnancy and your baby suffered any type of birth defect, you may qualify for damages or remedies that may be awarded in a possible lawsuit.
###