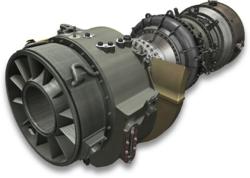 We've taken our experiences and expertise in this arena to produce a tool that transcends traditional industry boundaries. We truly believe Replic8 will change how people will learn.
Orlando, FL (PRWEB) November 03, 2011
The DiSTI Corporation, a leading provider of advanced graphical interface technology, unveils Replic8, a groundbreaking new software tool to effortlessly create interactive virtual training content from Autodesk's 3D Studio Max. Replic8 allows users to easily produce compelling 3D interactive training content through a simplified development process. The results will revolutionize the way people learn by enabling highly effective training applications that increase student involvement, retention, safety and throughput.
Replic8 works directly with the ubiquitous 3D Studio Max modeling package, forming a cohesive transition of static 3D models into interactive learning objects without losing essential fidelity and functionality. Modelers create feature rich 3D objects complete with multiple texture layers and animations knowing that Replic8 will retain those details for use in the lesson materials. Replic8 utilizes Java technology to maximize deployment options, allowing lessons to run stand-alone on a desktop, in a browser, or with any OS that supports Java's OpenGL bindings.
Replic8 introduces a unique "Design by Doing" concept, giving modelers the ability to configure and design the training application by simply interacting with the 3D objects instead of the traditional method that requires the manual manipulation of data. This simplified development process allows for codeless creation of lessons through interaction with the 3D model. This concept gives the lesson developer the "What you see is what you get" insight to the final application and the student's experience.
"Replic8 is the result of DiSTI's years in development of high-fidelity 3D interactive maintenance trainers. Our technology is recognized as the gold standard in 3D virtual maintenance training. We've taken our experiences and expertise in this arena to produce a tool that transcends traditional industry boundaries. We truly believe Replic8 will change how people will learn," said Darren Humphrey, Chief Technology Officer and Co-founder of DiSTI.
"The applications for this learning content are limitless. OEM's, courseware houses, instructional media developers, subject matter experts and so on can create materials that train people on any piece of equipment; combustion engines, turbines, photo copiers, pumps, brakes, computers… It's limitless," said Joe Swinski, President and Co-founder of DiSTI.
The targeted release date for Replic8 will coincide with the Interservice/Industry Training Simulation & Education Conference (I/ITSEC) on November 28, 2011 with demonstrations of the tool in DiSTI's booth 2481. For more information about I/ITSEC 2011 visit http://www.iitsec.org. For more information about Replic8 visit http://www.disti.com/Replic8.
About DiSTI
DiSTI is a global leader in the development of Human Machine Interface software for businesses, governments and the military. The company's flagship product, GL Studio, enables programmers and developers to build high-fidelity graphics, 3D simulations and fully interactive controls into their models, enhancing the level of realism and sophistication, while improving learning and retention.
More than 500 customers worldwide, including BAE, Boeing, Dassault, FedEx, Lockheed Martin, Honeywell, Raytheon and Thales, use DiSTI solutions to build maintenance trainers, create PC and Internet-based courseware and to develop components for safety-critical applications. As a full service provider, DiSTI offers a complement of customer programming and development services, and is the recognized leader in training solutions for the global simulation and training community. For more information, visit http://www.disti.com.
###