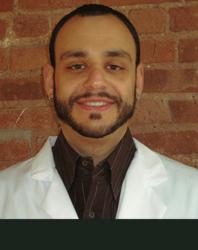 Dampness is a kind of blockage in your body that can be caused by both external or internal factors, which makes it a lot harder to get pregnant.
Brooklyn, NY (PRWEB) November 03, 2011
In the heart of Park Slope, Brooklyn, Garden Acupuncture is quickly becoming the most sought out fertility clinic in the borough. In it's latest edition, Conceive Online has featured the office's fertility specialist, Alexander Goldberg LAc, Dipl OM. He answers a Conceive reader's question about how nutrition, especially "dampness" effects your ability to get pregnant.
Garden Acupuncture has coordinated the release of it's first proprietary video with this article. An Emmy nominated director produced and directed the video as well as several others that are currently in post-production. This short informational clip illustrates how "dampness" causes blockages that can lead to infertility and many other difficult health concerns. It can be viewed at the offices website: http://www.GardenAcu.com
Alex trained with Dr. Randine Lewis, one of the nation's top fertility specialists and author of the books "The Infertility Cure" and "The Way of the Fertile Soul". He is the only acupuncturist in Brooklyn to have this specialized training.
Garden Acupuncture is located in Park Slope Brooklyn, next to the Food Co-Op
790A Union St (between 6/7th Ave)
GardenAcu.com
Specializing in fertility medicine and pain resolution using acupuncture, Chinese herbal therapy and nutritional counseling.
###