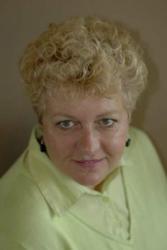 Party planning checklists are a great tool for getting organized at home for Christmas or any time of the year.
White Rock BC (PRWEB) November 08, 2011
Party planning checklists are just one of the many tools that can create an organized Christmas season. Organization Makes Sense now makes it easier to to plan holiday events with tools that provide a systematic way to keep track of everything that needs to be done and everything that has been done.
Getting organized at Christmas means more than preparing a gift list. Many planning activities have to occur to make sure that social events and family parties go off without a hitch.
"And that is what party planning checklists are for." say Beverly Hansen OMalley.
Bev is the owner of http://www.organization-makes-sense.com, the home organization website that suggests control is the ultimate and overarching goal for getting organized in the first place.
Control is the goal of all organizing efforts and that includes trying to organize special events and all the special supplies and extra activities families are engaged in during the busy holiday season.
It is not difficult to anticipate that some things might be forgotten at this time of year. As the end of the year approaches life seems to speed up and the normal rhythms and pace of family life can be disrupted by the extraordinary celebrations. Even a person with a good memory is challenged to remember all the necessary details. But good personal organization skills are never dependent on memory.
"If you are undergoing surgery, or boarding a plane you will want the surgeon or the pilot to complete all necessary checklists to make sure everything that needs to be done to ensure your safety does get done." says Bev. "The reason why pilots, surgeons, and others use checklists to eliminate errors and omissions in executing their complex procedures is because they work. And they can work for you too in planning an organized Christmas at home."
Checklists for party planning, gift giving, and even wardrobe planning for the Christmas season help create a systematic way of keeping track of what needs to be done in preparation for holiday events. When checklists are completed the festivities and celebrations can be fully embraced and enjoyed without the worry of something left undone.
And celebrations and good times with friends and family are the real reason for all the social events anyway.
Party planning checklists for Christmas events just make good sense. At this time of year the motto at Organization Makes Sense is Organize it, Plan it and Enjoy it.
###