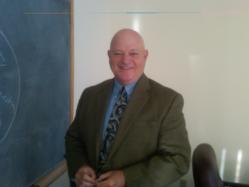 Newly sober individuals often rush into relationships, not realizing they are incapable of processing intense feelings and not knowing what to do other than use drugs and alcohol when the feelings turn negative, says Robby Keeble, Bradford ~ The Reprieve
(PRWEB) November 15, 2011
Individuals who are newly out of treatment or just beginning to work a 12 Step Program are encouraged to make no major decisions for a year. One of the decisions that can cause major problems for an addict or alcoholic in early recovery is beginning a romantic relationship. Relationships divert attention from the individual and often lead to relapse.
"Because of the nature of the chemically dependent brain people are not in a position to biochemically process negative feelings. Newly sober individuals often rush into relationships, not realizing they are incapable of processing intense feelings and not knowing what to do other than use drugs and alcohol when the feelings turn negative," says Robby Keeble, Executive Director, Bradford ~ The Reprieve.
"Those newly sober need a 12-Step Program or another spiritual program to help deal with feelings of angry, loneliness, fear and frustration," Keeble says. The workshops are founded in the philosophy of The 12 Steps. They encourage people to first work on themselves and do a self examination of their core values. Secondly, spirituality is explored as well as the attachment to the God of their understanding. Thirdly, the workshops focus on relationships with others. The trainings are gender specific and can range from a five hour workshop to two-day trainings.
Learning how to resolve internal issues with self, how to be an available giving person in a relationship and addressing the emotional pitfalls that can come in early recovery is the goal of the therapeutic workshop. The trainings are sponsored by Bradford Health Services. Keeble has been teaching "Relationships in Early Recovery" workshops for 20 years. He has work in the field of addictions for 23 year, has a Master's Degree in Healthcare Administration, is a Fellow of the American College of Healthcare Administrators and a Fellow of the American College of Addiction Treatment.
About Us:
Bradford Health Services Provides Relationship Workshops for Those in Early Recovery.
As an innovative recovery program of Bradford Health Services, The Reprieve for Men helps individuals with chemical dependencies discover healthy and fulfilling lives free of alcohol and other drugs. By providing intense, yet surprisingly affordable, treatment in a homelike atmosphere, The Reprieve is making successful recovery a reality for more and more people. To learn more about The Reprieve, or for admission information, please contact us today at 1-888-577-0012.
###