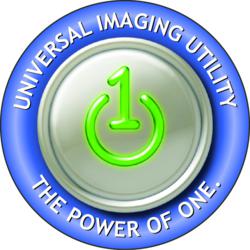 Milwaukee, WI (PRWEB) November 01, 2011
Today, Big Bang LLC announced that their patented software, the Universal Imaging Utility, is now compatible with Microsoft Windows thin client technology. The UIU is the only software application able to create one hardware-independent Windows hard drive image that can be easily deployed to any laptop or desktop regardless of manufacturer.
The Universal Imaging Utility version 4.7 currently supports Microsoft Windows Operating Systems XP, Vista, and Windows 7 (32 and 64-bit). The addition of Windows Thin PC (WinTPC) and Microsoft Windows Fundamentals for Legacy PCs (WinFLP) support allows users to pilot test a Virtual Desktop Infrastructure (VDI) experience in their environment or to extend the life of legacy hardware through VDI while maintaining those assets through traditional management methodologies.
"We have seen significant increase in the number of clients utilizing Thin PC in their environments. It became obvious that developing the UIU to accommodate Thin PC imaging needs was the way to go," said Big Bang President, Adam Murphy. "Now we are able to better take care of some of our larger clients around the world who depend on efficient imaging of their Thin Clients."
Since 2004, the UIU has enabled IT departments to save considerable time and money by working with any existing cloning and deployment solution (Ghost, Acronis, Altiris, Zenworks, SCCM, etc.) to create ONE hardware-independent hard drive image that can easily be deployed to any laptop or desktop regardless of manufacturer.
The UIU has been effectively deployed to over 3 million PCs worldwide for companies, government and healthcare agencies, and educational institutions.
For more information about the UIU, visit http://www.uiu4you.com
About Big Bang LLC
Big Bang LLC is a software developer and training company located in Milwaukee, WI. In addition to development of the Universal Imaging Utility, they provide training and support for Symantec Ghost Solution Suite. Behind the direction of owner and president Adam Murphy is a customer focused vision. The company seeks to make their unique technology readily available to help IT/Support departments, in the Milwaukee area and around the world, reduce the time and money typically required for Windows image maintenance and deployment.
###