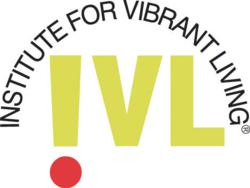 Camp Verde, AZ (PRWEB) November 08, 2011
Probiotics are live microorganisms found in the tissues lining the GI tract and are called "friendly bacteria" because they promote intestinal health. It has long been known that probiotics are good for the intestines. Probiotics can treat and prevent diarrhea, whether it's from an inflammatory condition or from taking oral antibiotic medications. Probiotics have also shown promise in the treatment of inflammatory bowel syndrome, ulcerative colitis and Crohn's disease.
But recent studies show that probiotics might serve a broader purpose: boosting the overall immune system. The reason for this is in part due to the symbiotic relationship between the friendly bacteria and the "bad" (disease-causing) bacteria. Good bacteria work with the body's immune system to keep the bad microbes at bay by crowding them out.
Gary Huffnagle, Ph.D., of the University of Michigan Health System, is one of the country's leading researchers into the world of probiotics. He says "The good microbes – and this is where probiotics come in – keep the bad microbes in small numbers. But they also stimulate the immune system and improve our digestive function."
A 2009 study conducted by Dr. Mira Baron and published in the journal "Postgraduate Medicine" found that a specific strain of probiotics, Bacillus coagulans GBI-30, PTA-6086, increased the body's immune defenses against influenza A. That's the same category of flu virus involved with the H1N1 strain that caused a global panic in 2009. This particular probiotic increased T-cell production of TNF-alpha, a key immune system marker, by 1,709 percent after just one month of supplementation.
Until recently, probiotics were only used as complementary or alternative medicine. But according to Dr. Huffnagle, recent research has brought new understanding into the important role that probiotics play in maintaining a strong immune system. "Today, the world of probiotics is emerging on the cutting-edge of mainstream medicine," Huffnagle says.
The Role of Enzymes in Immune Health
Enzymes are the chemicals found in all living things that initiate biochemical reactions. Among other important activities, they break down nutrients so that they can be used as energy in the body. The same way that enzymes break down nutrients, they also work to fight viruses. For example, the enzyme protease breaks down protein, and because viruses are encased in protein, protease helps break down the viral cell wall. In fact, white blood cells use metabolic protease to fight diseases, and without it, would not be able to fight viruses and other diseases effectively.
Furthermore, insufficient digestive enzymes put a strain on the body's supply of white blood cells. According to Tom Bohager, author of Everything You Need to Know About Enzymes: "The immune system's ability to fight off invaders depends on the enzyme protease, which breaks down proteins. Most types of illnesses are in some way related to protein. For example, cancer cells are surrounded by the protein fibrin. Viruses are enveloped by protein, and fungal forms such as Candida contain a protein nucleus surrounded by a chitin shell. Therefore, we need a plentiful supply of protease to overcome protein invaders in the body that will make us ill if left unchecked."
To keep the immune system in prime shape this flu season, eat plenty of foods such as yogurt that contain live bacteria cultures. Probiotics are also available in powder and capsule form. Enzyme supplements are available in many different combinations.
About the Institute for Vibrant Living®
A leader in the dietary supplement industry, the Institute for Vibrant Living is committed to providing customers with evidence based nutritional supplements. Their unique product line reflects a belief that anyone can achieve lifelong health. All products and formulations are based on extensive research, clinical trials and case studies. All products are 100% guaranteed.
To learn more about the Institute for Vibrant Living® please visit their website at http://www.IVLProducts.com.
This information is meant to be used to educate the reader and is not intended to provide individual medical advice. Before you take any supplement, please consult your physician or other licensed healthcare professional to determine if it's appropriate for you. This information is brought to you by the Institute for Vibrant Living®.
###