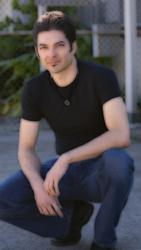 How To Pick Up Women: Six Things To Never Say Revealed in Dating Expert's New Report
San Mateo, CA (PRWEB) November 01, 2011
Knowing what to say to women along with knowing what to avoid saying can make all the difference in how to pick up women. It's not rocket science, but it is surprising how many men ruin their chances by saying the wrong things, Carlos Xuma says in a recent report.
Often, men write to Xuma saying the date was cruising along just fine and then the man said something to blow it and basically sent any chance of romance down the toilet.
"As soon as a guy says the wrong thing, the mood instantly changes," Xuma says. "The woman will close off completely and may even make an excuse right then to end the date early. It might seem basic to avoid saying these things, but it's surprising how often they come out of some unsuspecting dude's mouth.
In his new report, Xuma shares the top six things that men should never allow to come out of their mouths if they want to learn how to pick up women.
For instance, a guy should never ask a woman for money to split the bill.
"HoT women don't need to chip in for the bill," Xuma says. "Even not-so-hot women don't. Nobody likes a cheapskate. Men need to do one of two things to avoid this situation: either save money for the date or brainstorm and come up with inexpensive date ideas that are so much fun they will blow her mind."
Another topic of conversation a guy should avoid if he wants to be successful in how to attract women is to say he's out of work.
"Men need to avoid saying they were fired, laid off, or canned," Xuma says. "This is not something men need to volunteer right away. However, if it does come up, instead of looking like a loser by blaming the company or making excuses, men need to leave the explanations of why it happened behind and concentrate on talking about what their plans are now. Showing ambition is attractive. That's the key to how to pick up women — focus on what is attractive, not unattractive."
Xuma has spent years teaching hundreds of men flirting tips for guys and has been a dating expert and attraction adviser for more than 10 years. He has appeared on ABC and CBS television, as well as Playboy radio. He's the author of The Bad Boy Formula, Secrets of the Alpha Male, the Girlfriend Training Program, and numerous other books and articles. He has also been recognized for his work sharing dating advice for guys and helps them learn how to pick up women.
For more information, visit Carlos Xuma's website at http://www.attractwomen.com.
###