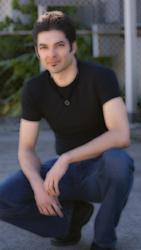 How To Talk To Girls: Dating Expert Reveals What Works Best in New Report
San Mateo, CA (PRWEB) November 01, 2011
Because people reveal so much about themselves through what they say, it is crucially important that men learn how to talk to girls in a way that conveys alpha male traits, including confidence and strength, Carlos Xuma says in a recent report.
Men complain all the time that it seems that women only want to date jerks and that the truly nice guys finish last. Well, there is a bit of truth to this, but there is also a lot of misunderstanding about what a jerk really is.
"There is a fine line between a true "jerk" and a guy that women find irresistibly sexy," Xuma says in his report. "The thing is, most men have no clue how to walk that line. If they did, the women would be lined up wiating for them. A lot has to do with what they know about how to pick up women."
For instance, Xuma explains, the qualities that are traditionally perceived as being that of a jerk are also traits that show the man has 'uber' self confidence. Xuma gives examples of some ways that so-called "jerks" behave, such as breaking up with any woman who gives him problems. Other qualities Xuma says "jerks" have include not needing anyone else's approval, not caring what anyone thinks, and not being intimidated by anyone, even a drop-dead gorgeous woman.
"Some of these qualities, in fact, many of them, are good traits to have when men are learning how to attract women," Xuma says in his new report. "Having self respect, not putting up with women who are drama queens or manipulators, not putting women up on pedestals, not sucking up to women, not allowing them to disrespect or belittle him, not suppressing anger when someone does him wrong and not staying with a girl because he is worried she will be emotionally upset if he leaves – these are all good characteristics. These are traits and qualities that most guys should strive toward."
The trick in successfully learning how to talk to girls is to not take those behaviors to the extreme, Xuma says. That means when men are rude and mean and lose their tempers. That is where men cross the line and become true jerks. When that happens, nobody is attracted to them.
Xuma has spent years teaching hundreds of men flirting tips for guys and has been a dating expert and attraction adviser for more than 10 years. He has appeared on ABC and CBS television, as well as Playboy radio. He's the author of The Bad Boy Formula, Secrets of the Alpha Male, the Girlfriend Training Program, and numerous other books and articles. He has also been recognized for his work sharing dating advice for guys and helps them learn how to talk to girls.
For more information, visit Carlos Xuma's website at http://www.carlosxuma.com.
###