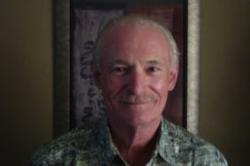 The Bruises Be Banned daily supplement program helps people live a more satisfactory daily life by ending the social embarrassment that can be caused by easy bruising.
Jacksonville, FLorida (PRWEB) November 01, 2011
Jan Doan, the self-proclaimed "Doctor of Bruiseology", proudly announced that for the past few years, people all over the world have been getting tremendous results from their use of the all natural Bruises Be Banned daily supplement program. Most of these folks have reached their own individual "maintenance mode" in 60 to 90 days, and no longer have to deal with the social embarrassment that can be caused by the tendency to bruise easily.
As people age, many of them will suddenly begin to discover bruises on their arms and legs with no recollection of what could have caused the bruises, and they typically ask "Why is this happening to me?"
Doan responds by stating "As we get older our skin and capillary walls get thinner and less flexible, for a variety of reasons. The most common reason is that we no longer maintain certain critical quantities of specific vitamins, nutrients, and minerals in our body to overcome our increased tendency for bruising easily."
Folks who have become prone to easy bruising look for answers to questions like these:

How can I stop bruising easily for almost no reason?
What exactly can I do to stop bruising easily?
Does my lifestyle affect my tendency to bruise easily?
Is there anything I can do to prevent bruising?
People all over the world have found the answers to all of these questions, and the solution to their tendency to bruise easily by following the Bruises Be Banned daily supplement program.
Barbara Bramwell from Scarness, Australia tells us "Since September I have recommended Bruises be banned to all my friends who have a tendency to bruise easily, but you know, people are funny, some will listen, others won't because they consider if a doctor doesn't prescribe it then it can't be any good. BRUISES BE BANNED IS GOOD, and I will continue recommending it to all my friends because I know what it's done for my husband. He can now lead a normal life without worrying about knocks again."
Bob Baron of Millbrae, California states "I'm 77 years old and have been plagued with bruising for years, especially my forearm and hand. I never paid attention to Vitamin K but I now know how valuable it is especially when you're not much of a green veggie eater. If you want to reduce the amount and severity of bruising I highly recommend Bruises Be Banned."
Mr. Doan further commented "We are extremely gratified to have so many people being helped by Bruises Be Banned all over the world. We could never have imagined how our Bruises Be Banned product could help so many varied people from so many different places prevent bruising easily altogether."
# # #