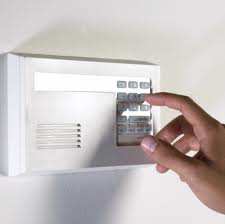 Aptos, CA (PRWEB) November 01, 2011
Protect Your Home, one of the nations top security providers announced today the release of their new website, a1alarmmonitoring.com to make the process of finding an alarm system for a home or business as simple as possible for their users.
Helping to secure a home or business is easy now that Protect Your Home has released this new website, which connects users to one of the leading security providers with the click of a button. Helping to save users both time and money, this new website is sure to help many of those looking to help secure their loved ones and various investments with state-of-the-art home security systems.
Rather than spending hours flipping through directories or browsing the web in order to find that perfect deal, the website allows the user to find exactly what they are looking for in less than half the time. By filling out the simple quote form located on their website, users will receive instant competitive quotes from Protect Your Home - one of the leading alarm installation service providers in the security industry.
The website is able to provide its users with quotes on the most advanced technology home security systems available. Options offered include:

Infrared Motion Sensors
Window and Door Sensors
Automatic Emergency Service Relay
With the economy being in its current state, it's no secret that people are resulting to alternative means in order to provide for themselves and their families. This directly correlates to a spike in burglaries and petty crimes. Studies such as those conducted in 2010 by the Police Executive Research Forum show that 44% of law enforcement agencies across the nation feel as if there has been a significant increase in crime due to the struggling economy.
So rather than becoming just another statistic in such studies as these, it's important that one does everything within their power to help protect their home and family. The new website makes it easy for users to help find this sense of safety and protection.
To find out more information on home security systems and home alarm monitoring services, visit http://www.a1alarmmonitoring.com or contact one of their customer service representatives at 866-946-6054.
###