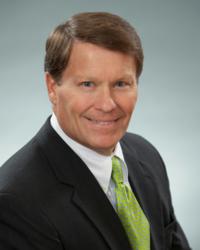 John has accelerated the growth curve for many organizations, and we expect him to do the same for us."
Atlanta, GA (PRWEB) November 08, 2011
John Tolmie, a long-time healthcare executive with a track record of profitable innovation, has been named chief operating officer of strategicplanningMD. Tolmie, whose addition to the strategicplanningMD management team is expected to fuel the company's early growth of strategic planning software and healthcare consulting services, was formerly president and chief executive officer of TTG Healthcare Solutions, a healthcare consulting company that offers strategic planning, operational and financial turnaround, strategic partnering, physician alignment, networking, and market positioning to healthcare organizations.
Tolmie has also worked with a number of private equity firms, assisting in the development of healthcare investment strategies, sourcing of potential investment companies, due diligence, and assessing company leadership. He currently serves as an operating partner with Buckead Investment Partners.
"John fills a critical role for us," said Scott Regan, chief executive officer of strategicplanningMD. "He has a unique combination of operational skills, strategic thought leadership, partnership development capabilities, and healthcare experience. John has accelerated the growth curve for many organizations, and we expect him to do the same for us."
Prior to his work with TTG Healthcare Solutions, Tolmie was president and chief executive officer of St. Joseph Medical Center in Baltimore, Maryland; St. Joseph Regional Health Network in Central Pennsylvania; and St. Joseph Hospital in Lancaster, Pennsylvania. Tolmie has also served in a number of executive roles with INOVA Health System in Fairfax, Virginia.
"I am impressed by the business intelligence solutions and expertise offered by strategicplanningMD," Tolmie said, "all of which provide actionable and measurable tools that will drive strategic planning and quality management performance and excellence, taking the organization to the next level. Healthcare organizations that have partnered with strategicplanningMD have found the solutions helped drive operational execution of the strategic plan and drive accountability across the entire organization."
Healthcare organizations of every size have benefited from Tolmie's work, including suburban community hospitals, urban tertiary hospitals, regional health systems, faith-based organizations, and a national health system. During his career, Tolmie has been responsible for repositioning hospitals in their markets, focusing on strategy development, physician-hospital relations, service-line development, clinical excellence, financial and operations performance, research, and other market differentiating initiatives. He has also been recognized for outstanding leadership, vision, relationship building, quality focus, and excellent performance.
Tolmie earned a Master's Degree in Health Administration and a Master's in Business Administration from Georgia State University, as well as a Bachelor of Science Degree in Business Administration from Virginia Tech. He serves on the boards of Notre Dame of Maryland University, Stella Maris Long Term Care facility, and numerous community service organizations. Tolmie has extensive experience with international health ministries in Tanzania, Africa, and serves on the board of Faraja Primary School for Disabled Children in Tanzania.
Serving more than 70 clients in 23 states,strategicplanningMD is a healthcare business intelligence company that drives excellence through innovation and performance. Through its suite of web-based strategic planning software applications and healthcare consulting services, the company helps executives respond to the significant pressures being put on the healthcare industry. strategicplanningMD's solutions enhance strategic planning and quality management processes, including visioning, analytics, plan development, quality metrics, key performance indicators, scorecards and quality improvement tracking. Its core product, StrategyPlanner, is a revolutionary application that combines a suite of business intelligence tools with best-of-breed strategic planning methodology.
###