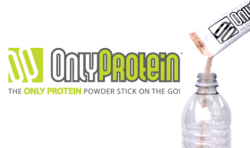 It's not about losing weight, it's about losing FAT because that's what's healthy
Draper, UT (PRWEB) November 02, 2011
It's not about losing weight, it's about losing fat because that's what's healthy. With most diets out there, especially fad diets and weight loss challenges, it's hard for people to make a decision on what to do.
Most programs are designed around calorie deficit. In those programs most people lose fat, muscle and water. The down side to those programs is eating prepackaged foods, which are full of chemicals that increase your toxic load. The more toxins put into the human body, the more the body wants to hold onto fat. Not all calories are created equally. Foods that are in their natural state make the body work hard by having to break down and digest them, unlike processed foods that take little work. It's always better to eat things in their natural state, this will help rev up the bodies metabolism.
Only protein is designing a meal program that will help people lose FAT, while supplementing with Only Proteins all natural New Zealand whey products. All of this will be available through Only Proteins website, in addition people will have access to "Ask The Expert" Michelle Lesueur.
Stay tuned for Only Protein's 60 day fat loss program.
###