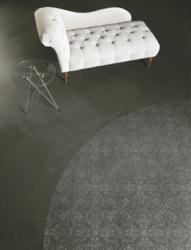 Armstrong is a long-standing, trusted brand and its floor solutions are recognized as the industry benchmark for design, quality and versatility.
LANCASTER, PENNSYLVANIA (PRWEB) November 03, 2011
Can't do much better than the ratings Armstrong Commercial Flooring got from the nation's designers in Floor Focus magazine's annual survey of the leading 250 design firms. Armstrong took the top spot in all five hard surface categories.
The Floor Focus survey asked designers about various topics such as the scope of their responsibilities, changes in the workplace, how they make buying decisions, top problems, favorite products and favorite manufacturers.
According to Floor Focus, "It's rare for a company to win first place in all five categories. That means the designers find the companies listed in the survey as the best to do business with; these companies provide the products and services that the designers need now."
"Congratulations to the Armstrong Commercial Flooring Team, and a special thank you to all of the architects and designers for this valued tribute; it is a true honor to have this recognition!" said Marketing & Design Director Julia Pierce. "Armstrong has made it a priority to listen to our customers' needs and to develop new products and processes that better fit their work styles."
Armstrong's product portfolio includes 45 product lines across nine categories of commercial flooring and over 900 different skus – deep enough to address a variety of different criteria and narrow down choices for designers. "As the trusted source in commercial resilient flooring, we want to guide our customers to the right floor solutions that fit their project's most essential design, performance and budget requirements," said Pierce.
"Armstrong is a long-standing, trusted brand and its floor solutions are recognized as the industry benchmark for design, quality and versatility. This survey underscores that we're taking the lead in providing customer-focused solutions. We will continue this focus with more exciting introductions planned for 2012," said Dominic Rice, vice president and general manager, Commercial Flooring.
The survey revealed that today's designers are interested in getting the necessary variety of products in design, performance and sustainability to meet the needs of new market conditions. One of the clearest indications of the state of the commercial flooring industry is the increased focus on vinyl flooring shown by this year's survey respondents. Vinyl offers long term performance at budget friendly prices. Products such as Armstrong's award-winning NATURAL CREATIONS® luxury vinyl tile and new REJUVENATIONS™ sheet vinyl have helped to earn the company its top spot in design, along with venerable product attributes like performance, durability, sustainability in manufacturing, longer life spans and low maintenance options.
For more information, visit http://www.armstrong.com.
About Floor Focus
Written for floor covering retailers, wholesalers, contractors, designers, facility planners and manufacturers, Floor Focus features analysis of important events occurring at the supply, manufacturing and retail levels of the industry. Both technical and business sides of the industry are examined in detail. It has a circulation of 15,500 professionals.
About Armstrong
Armstrong World Industries, Inc. is a global leader in the design and manufacture of floors, ceilings and cabinets with a focus on innovation, design and environmental sustainability. In 2010, Armstrong's consolidated net sales totaled approximately $2.8 billion. Based in Lancaster, PA, Armstrong operates 33 plants in eight countries and has approximately 9,500 employees worldwide. http://www.armstrong.com
###