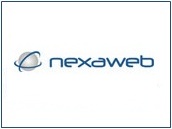 Burlington, MA (PRWEB) November 08, 2011
The benefits of modernizing legacy IT software systems are innumerable. It can create a fully integrated enterprise that makes the business more efficient, reduces human error, lowers IT costs and enables innovations that help provide better care and service to customers.
Webinar agenda:

How the 3 P's (People, Process and Portfolio) lead to a better understanding of what needs to be transformed and why
How the 3 R's (Risk reduction, Return on investment, Rapid time to market) provide guiding factors in choosing a transformation methodology
Creating a repeatable approach to IT Modernization within the insurance industry:
The team
The methodology
The tools
The target architecture
When:
Thursday, November 10 at 2:00 PM Eastern
Who:
Dheeraj Remella, Solutions Architect
Where:
https://www1.gotomeeting.com/register/359512017
Recording Available - if you can't attend the live webinar, you can still register and receive a link to a recording of the webinar after the event
About Nexaweb
Nexaweb Technologies, Inc. is the leader in client/server and legacy application modernization using cloud computing. Nexaweb has modernized more than 450 applications to date -- and is the only company offering a fixed-time, fixed-price guarantee. More than 200 customers, including Aflac, DHL, EMC, Nokia Siemens Networks, Pepsico, Rabobank and US Air Force have leveraged Nexaweb software and services to modernize their applications and transform their businesses.
###