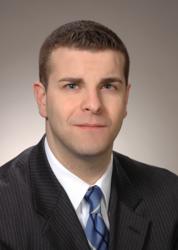 This summit brings together some of the most skilled leaders in the fields of traumatic brain injury law and medicine.
New York City (PRWEB) November 16, 2011
Better educating juries about traumatic brain injuries will be the focus of a Dec. 4-6 conference in Denver that promises to attract many of the nation's leading medical and legal experts on neurological and emotional injuries.
A major summit will focus on courtroom strategies to help attorneys and medical experts present their clients' cases.
Prominent among the speakers will be Shareef Rabaa, a pioneering negligence lawyer at nationally-recognized law firm Weitz & Luxenberg, P.C. Mr. Rabaa is slated to deliver an address on cutting-edge techniques for litigators.
His talk is entitled "Telling the TBI Victim's damages story: combining storytelling, neuroscience, and psychological techniques to better explain your TBI cases."
Brain injuries tend to be among the most difficult legal cases to make out. Trials involving neurological trauma often involve complex issues related to proving victims' monetary losses, explaining the injury to jurors, and presenting advanced medical evidence.
"This summit is important because it brings together some of the most skilled leaders in the fields of traumatic brain injury law and medicine," said Rabaa, who specializes in neurological injuries and has completed coursework in neurological anatomy at Marquette University. "The fusion of these legal and medical experts should create an exciting atmosphere where we can all learn to better help the people we have sworn to protect. Given the significance of this summit, it is no surprise that an attorney from Weitz & Luxenberg is invited to speak. It is an honor for me to be that representative."
Weitz & Luxenberg annually participates in a variety of conferences convening legal experts from around the nation. Its lawyers are widely recognized as industry leaders.
The Traumatic Brain Injury and Emotional Injury Summit will be held at the Four Seasons Hotel in Denver, Co. It is hosted by 360 Advocacy, an organization that provides continuing legal education to trial attorneys.
About Weitz & Luxenberg
Founded in 1986 by attorneys Perry Weitz and Arthur Luxenberg, Weitz & Luxenberg, P.C., today ranks among the nation's leading law firms. Weitz & Luxenberg's numerous litigation areas include: mesothelioma, defective medicine and devices, environmental pollutants, accidents, personal injury, and medical malpractice. Victims of accidents are invited to rely on Weitz & Luxenberg's more than 20 years of handling such cases – begin by contacting the firm's Client Relations department at 1-800-476-6070 or at clientrelations@weitzlux.com and ask for a free legal consultation. More information: http://www.weitzlux.com
###