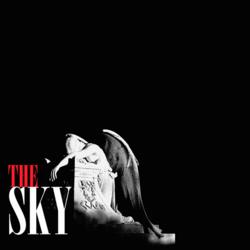 Los Angeles, CA (PRWEB) November 01, 2011
The self-titled debut release from The Sky will be available everywhere November 1st on Skyzilla Music. Founded in 2010 by veteran rock vocalist/songwriter Robert Fleischman (Journey/Vinnie Vincent Invasion), The Sky offers music fans a return to handmade, song-driven rock & roll at its very best.
Based in Richmond, Virginia, The Sky features Stephan LaJaunie (guitars); Robert Fleischman (vocals); Andre LaBelle (drums); Steve Barber (bass guitar) and Brady Cole (guitars). Recorded at Montrose Recordings and Sound of Music studios and mixed at The Freezer, The Sky offers up blistering rock tracks fueled by high-octane guitars and rock solid drum grooves - all fronted by Fleischman's charismatic vocals.
From the gritty opening chords of "All I Want" to powerful tracks like "The Real Beat" and "Dancing In My Head," The Sky delivers authentic, guitar-driven, flesh and blood rock and roll in the spirit of Tom Petty and The Rolling Stones. While Fleischman's songwriting prowess is highlighted on intensely beautiful tracks like "Sunshine" and "Revelation" which feature artful production and orchestration reminiscent of British rock bands like Oasis and Coldplay.
The album's greatest strength beyond songwriting is found in the performances of the band that Fleischman has assembled. A perfect balance of both classic American Rock & Roll and Indie/Brit-Pop, The Sky's songs are sophisticated, modern and full of life – and embody the band's passion for the words and music they have created. It is refreshing to hear a band so capable translate their live sound to the studio, allowing the listener to feel as though the band was performing live right in front of them. Not relying on studio tricks to achieve their powerful sound, The Sky recorded the entire album live, in-studio to capture the organic feel and sound of the band's performance.
"For this album, I wrote 20 songs and picked the ones with the most energy. Then we went into a recording studio and recorded the band live as a unit -- instead of piecing it all together," says Fleischman. "The record is very live sounding, which I really love. This is the first time I've been in a band with two guitars and it really rocks!"
Probably best known as the lead singer of legendary rock band Journey between the albums Next and Infinity, Robert Fleischman also co-wrote one of the band's biggest hit songs, "Wheel In the Sky" (#57 on the Billboard Hot 100) as well as the tracks "Anytime" and "Winds of March." Fleischman also appeared with the Vinnie Vincent Invasion, featuring ex-KISS guitarist Vinnie Vincent on their self-titled album and the unreleased album "Guitars From Hell." Fleischman is also known for scoring soundtracks for TV and film, notably That '70s Show and the pilot episode of SpongeBob SquarePants. Many of Fleischman's ambient scores can be found on his 2004 solo albums Kinetic Phenomena and Electric Raindrops.
For additional information please visit: http://www.theskyofficial.com
###