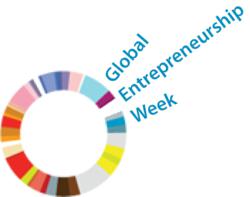 Tulsa, OK (PRWEB) November 03, 2011
Beautiful Brands CEO David Rutkauskas will share the story of his company's meteoric entry into the global market in a keynote address at the Doing Business with the World: Global Entreprenuership November 17th.
Also presenting will be industry panel members Founder2be CEO Oliver Bremer and Greg Dorholt, of TMA System. The third member of panel will be John Blum, with the US Small Business Administration in of St Louis, to speak on financial issues involved with going global. The program is part of the Oklahoma Global Entrepreneurship Week November 14-18.
In 1996, David and his wife Camille started a trendy little café in Tulsa's Woodland Hills mall that quickly exploded into a regional and worldwide success story with 800 cafes and double-digit sales growth that included expansion into the global marketplace. Camille's Sidewalk Café today has more than 106 locations in over 35 states…as well as locations in South America, Puerto Rico, and Latin America and the Middle East.
The growth of Camille's Sidewalk Café would be a great story alone, but David has not been content to rest on his success. As founder and president of Beautiful Brand, Inc (BBI,) David has transformed the company from just a small restaurant business to an Oklahoma based franchise and restaurant innovation company—now helping other entrepreneurs launch their best ideas.
Industry panel member Oliver Bremer is the founder and CEO of Founder2be, the online co-founder finding service helping people start or join a start-up, or as one media outlet put it "a sort of online meeting place for ambitious people who are either looking to partner up with somebody who already has an idea or for those who have an idea but need the additional support of a co-founder."
TMA Systems International Business director Greg Dorholt has more than 18 years experience in sales and marketing with extensive background in channel management, sales, international business and new business development. Greg is responsible for the overall development of sales and marketing channels for TMA's international expansion. He serves as the primary liaison for global partners in their efforts to develop and expand TMA within their markets.
John Blum is a Regional International Solutions Manager at the Small Business Adminstration's U.S. Export Assistance Center (USEAC) in St. Louis where he serves a four-state area including Missouri, Kansas, Arkansas and Oklahoma.
Breakfast is at 7:30 a.m., with program from 8 a.m. to 10:30 a.m. in the Gallery of Allen Chapman Activity Center, 5th Place and Gary Avenue, Tulsa, on the University of Tulsa campus. Registration is $45; with a discounted fee of $35 for companies with three or more. Register online at http://bus.collins.utulsa.edu/CEPD/global-entrepreneurship.asp Call 918.631.2215 for more information.
###