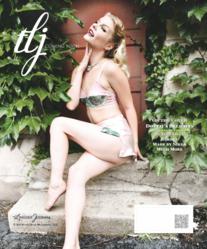 This is a unique and lucrative opportunity for lingerie brands looking to get in front of wholesale lingerie buyers
New York, NY (PRWEB) November 01, 2011
Online lingerie news site, The Lingerie Journal will offer a print version of it's popular online publication in 2012 to wholesale lingerie buyers and industry professionals.
"For over a year, lingerie buyers have been asking us for a print version of the Lingerie Journal," said Luis Paredes, publisher of the Lingerie Journal. "So we've been feverishly working behind the scenes on this new print version offering our readers a unique print product developed just for them."
The first 100 subscribers receive a free first-year subscription. Normal cover price for a year's subscription will be $30 for U.S. subscribers and $80 for international subscriptions. TLJ's print publication will, initially, be published twice a year and mailed directly to subscribers.
Subscription is now open on the Lingerie Journal's website, http://thelingeriejournal.com/subscribe-to-the-lingerie-journal-in-print/
"This is a unique and lucrative opportunity for lingerie brands looking to get in front of wholesale lingerie buyers," noted Paredes. "In the next few weeks we'll unveil more details about The Lingerie Journal in Print including features and upcoming editorial. We promise that this will be something fresh, new, informative and exciting that leverages all of the Lingerie Journal's resources."
The Lingerie Journal is the leading US-based online trade publication for the lingerie industry. In addition to the new print endeavor, the site also recently launched a wholesale lingerie directory. Paredes encourages lingerie companies to list themselves on the Lingerie Journal's upcoming wholesale lingerie directory. "It's free to register and you'll be part of a directory and website actively searched by wholesale buyers," he added.
###