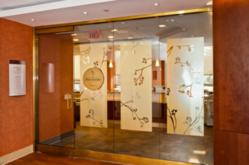 Westchester County, New York (PRWEB) November 02, 2011
The role of genetic testing in healthcare continues to become more complex and significant over time. Genetic counselors use their specialized education in both genetics and counseling to help patients understand complex genetic information and coordinate gene testing, when appropriate. Northern Westchester Hospital is pleased to announce that cancer genetic counseling services are now available.
Approximately 5-10% of all cancer is hereditary.* Clues that cancer may be hereditary include cancer diagnosed before age 50, multiple close family members with the same or related cancers, two or more primary cancer diagnoses in the same individual, rare cancer or tumors and Ashkenazi Jewish ancestry with breast or ovarian cancer.**
At NWH, the genetic counselor evaluates the patient's personal and family health history to determine the likelihood that a hereditary cancer might be responsible for the cancer in the family. A test for breast cancer and a test for ovarian cancer or other genetic susceptibility to cancer may be presented as an option for the family. The genetic counselor evaluates the risks, benefits and limitations of genetic testing, along with the potential impact of testing for other family members.
Genetic counseling and genetic testing can help individuals understand their cancer risks. This information is important for determining appropriate surveillance measures and possible risk reducing strategies to detect cancer early and/or decrease the chances of developing cancer. It can also identify at-risk family members risk so they receive proper care.
To schedule a genetic counseling appointment or find out more about genetic screening call Nancy Cohen, MS, CGC, Certified Genetic Counselor at The Breast Institute at (914) 242.7649 or (914) 242.7640 or visit http://www.nwhBreastInstitute.org
About Northern Westchester Hospital
Northern Westchester Hospital (NWH) provides quality, patient centered care that is close to home through the right combination of medical expertise, leading edge technology, and a commitment to humanity. Over 600 highly skilled physicians, state-of-the-art technology and professional staff of caregivers are all in place to ensure that you and your family receive treatment in a caring, respectful and nurturing environment.
NWH has established extensive internal quality measurements that surpass the standards defined by the Centers for Medicare & Medicaid Services (CMS) and the Hospital Quality Alliance (HQA) National Hospital Quality Measures. Our high quality standards help to ensure that the treatment you receive at NWH is among the best in the nation. For a complete list of our services, please visit http://www.nwhc.net.
*Journal of Genetic Counseling, Vol 13, No 2, April 2004
**Journal of the National Cancer Institute Monographs, No 38, 2008
Daly, M.et al: The NCCN clinical practice guidelines in oncology™ Genetic/Familial high risk assessment: Breast and ovarian (version I.2011).
NSGC pamphlet: "Cancer Genetic Counselors Working Hand in Hand with Physicians for Patient Care"; National Society of Genetic Counselors 2009
###