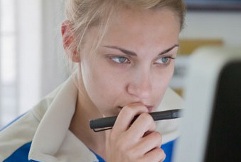 4 sessions on your site and the relief was really noticeable. The anger is mostly gone. Amazing!
Mary L., San Diego, CA.
(PRWEB) November 02, 2011
Jeff Eastman, company founder, reports "Our three years of positive user results have enabled us to offer this new guarantee. Over 93% of men and women that have used the ClaytonStress.com severe stress relief program report positive results."
The new guarantee provides that program users will experience relief from severe stress from their online session or the company will refund their session fee.
ClaytonStress.com, is an internet provider of Eye Movement Memory Processing (EMMP™), a confidential online computer program that relieves severe stress caused by traumatic events. ClaytonStress.com can be found at http://www.claytonstress.com.
###