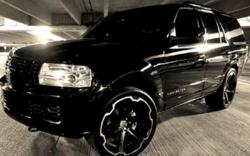 "We want to provide the best service to our customers and for us that means providing them a means of more efficiently managing and receiving the information they want about performance auto parts"
North Babylon, NY (PRWEB) November 02, 2011
JM Auto Racing, a seller of quality performance auto parts, truck accessories, and car accessories is putting part ordering at their customer's fingertips. Expanding from the new norm, e-commerce, JM Auto racing is embracing m-commerce with a new user friendly application, allowing customers to shop while not being tied down to a computer, all they need to make purchases is an internet enabled Android or I-phone smart phone.
The recently released mobile application enables customers to browse 26 categories and over 130 subcategories, containing pictures and product descriptions of JM auto's car and truck accessories. Customers can research car accessories or truck accessories by vehicle type; simply choose year, make and model and engine size. Categories and subcategories automatically update to show all performance auto parts fitting the specified cars requirements.
This mobile-specific retail site is providing significant benefits to consumers as they move along their path-to-purchase performance auto parts. Customers can easily bring up order history, current order status, account status, and e-mail any truck or car accessories question. Many of JM Autos' customers are do-it-yourselfers so being able to e-mail questions about their car or truck accessories straight from their cellular phones increases quality engagement and saves valuable time.
The JM Auto Racing app can be found on the Android Market and on iTunes. "We want to provide the best service to our customers and for us that means providing them a means of more efficiently managing and receiving the information they want about performance auto parts" said Joseph Mauro , president of JM Auto Racing. "No registration is required to use our application making researching car accessories and truck accessories trouble-free for customer's, they can just download and start looking."
With mobile shopping being a prime growth area in the e-commerce sector the ability for customers to get information on car accessories, truck accessories, and get that information when and wherever they want is important. People who love cars will appreciate this app; it is an instant mobile on-line catalog, a way to research performance auto parts at the point in time that they see them, at a car show, car club, or in a magazine they can just pick up browse and buy.
About JM Auto Racing
Started in 2007 by Joe Mauro, JM Auto Racing offers high quality auto accessories, truck accessories, custom car parts, custom truck parts, and aftermarket car and truck parts to people who have a passion for cars. With a wide range products including body kits, hoods, trunks, splitters, spoilers, and carbon fiber items; performance auto parts such as turbo kits, superchargers; suspension accessories such as coilovers, shocks, struts, springs; or lighting accessories such as projector and euro headlights, HID kits, bumper lights, taillights, brake lights and undercar lighting, JM AUTO RACING has it all. For more information, please contact Joseph Mauro, owner and operator, at 516-287-8522, or visit jmautoracing.com. Connect with JM Auto Racing on Facebook, Twitter, and You Tube.
###