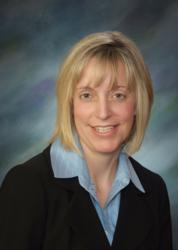 "Since Divorce is ranked number two on the Holmes and Rahe Stress Scale, I believe that providing a customized Coaching Plan is extremely valuable for improving a person's emotional and physical well-being, and increasing their confidence and resilience."
Delaware, OH (PRWEB) November 11, 2011
Ms. Nancy Kay, who herself has experienced a very challenging divorce, recently started the business "Moving Forward Through Divorce" to specifically meet the needs of those who are contemplating divorce, in the actual process, or may still be trying to cope with the multitude of changes that take place as the result of divorce. While working as a paralegal in a high-volume Family Law Firm, Ms. Kay saw the strong need for divorcing clients to have a Divorce Management Coach available to them. Since divorce attorneys charge high fees and are often tied up in court, clients can benefit from having another source of support to help guide them, provide resources and help them regain control of their life as they begin to plan their new direction.
A highly trained Divorce Coach combines knowledge of the legal process, Coaching training and skills to empower the client to manage and integrate all the parts of their divorce including mind, body and spirit. Divorce Coaching empowers clients to move forward by creating a Smart Action Plan, provides guidance on how to work more effectively with their divorce team and helps them to save money and avoid unnecessary headaches during the often lengthy process. Since Coaching is available by phone or through Skype, clients can benefit from Divorce Management Coaching available from Nancy Kay at "Moving Forward Through Divorce" no matter where they live.
###