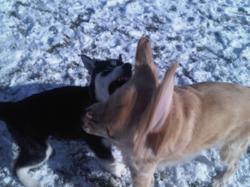 "Nucazza has taken the consulting concept and fashioned a unique business proposition."

Kleinknecht Consulting
Horsham, PA (PRWEB) November 01, 2011
The traditional home buying model, much like a marriage, has changed drastically in the past two decades. The relationship between Real Estate Agents and Home Buyers previously held together with the result of a hefty commission at closing has since morphed into a do-it-yourself approach to business; costing tremendous loss in finances and negotiation power. Nucazza introduces a new fusion of modern techniques to produce traditional outcomes, making the divorce of commission far less of a heartbreak than anticipated. The launch of Nucazza model of home buying is impressing clients nationally.
It is widely accepted that the buy and sell real estate market is not what it used to be. Real Estate Agents would spend all the time necessary to satisfy the home buyer and see the deal to the end. At this glorious moment of closing, the transaction of commission would take place and the partnership would meet the goal for all hand-shakers at the table. Consider this a traditional marriage in the realm of real estate.
Fast forward to 2011, when buyers are no longer eager have an agent by their side through each step. They have done the research and know exactly which home and how much;the thought of commission is something left for a used car salesmen. For the buyer this may be perceived empowerment; however Real Estate Agents are aware that buyers are receiving the short end of the stick at many phases in the process. Nucazza introduces a new plan of action that may say good bye to those hefty commissions but welcomes a partnership that works best for the new age consumer and the skilled Real Estate Agent.
Home Buyers do not have to agree to have a Realtor represent their best interest throughout the process, but only when it counts to them. When buyers are feeling overwhelmed Nucazza's participating Real Estate Agents are on hand to assist under a Task Based Agreement. Nucazza, is one of the first to have a database of qualified and trained realtors to respond to task based agreements. Home Buyers only pay for the right service at the right time and agents make the best use of their time and skills. Nucazza enrolls the most knowledgeable agents that are abreast of the new market and not married to the old way of business.
The newly launched Nucazza tasked based approach respects both party's strengths, eliminates conflict of interest issues, and makes the divorce from commission more of a relief than ever. For more information on how Nucazza can be a service to your home buying experience please go to http://www.nucazza.com. If you are a skilled Real Estate agent prepared to dump the vows of yesteryear visit http://www.nucazza.com. For win-win home buying solutions, http://www.nucazza.com, or contact Glenn Freezman at 855-Nucazza.
###